FCLMA
MUSIC WEEK
21ST

June 11th - 18th, 2023
APPLICATIONS OPEN
APPLICATIONS CLOSE MAY May 5 at 11:59 pm
REGISTRATION OPEN
Battle of The High School Bands
(FCLMA YOUTH AWARD)
REGISTER BY MAY 5th, 11:59 PM
NOMINATIONS OPEN
NOMINATIONS OPEN MARCH 13 to 24, 2023 11:59PM
Tell The FCLMA who you think should be nominated for an award.















The not-for-profit Forest City London Music Awards (FCLMA) exists as a regional music incubator to preserve the rich music history of our region, celebrate the music makers of today and encourage a new generation of musicians.
Four Pillars of the FCLMA
PRESERVE – CELEBRATE – ENCOURAGE – SUPPORT
The FCLMA is proud to acknowledge that the land on which we gather for our events is the traditional territory of the Anishinaabek, Haudenosaunee, Huron-Wendt, Attawandaron and Lenape Indigenous peoples. This territory is covered by the Upper Canada Treaties, including Treaty 6, the London Township Treaty.
OUR COMMITMENT
The Forest City London Music Awards (FCLMA) believes in a world that is inclusive in approach and where equal opportunities and equitable outcomes exist for all. We are committed to developing and supporting a robustly diverse, equitable, and inclusive community, where all members create and feel a sense of belonging. Through all our endeavors, FCLMA strives to provide a basis for equality and inclusion. 
We're always looking for passionate people who can help make the awards program and Forest City London Music Week happen every year. Please contact us to inquire about joining any of our teams.
<!=========Events list Template 1.6.2=========>
March 2023
April 2023
June 2023
LONDON MUSIC HALL OF FAME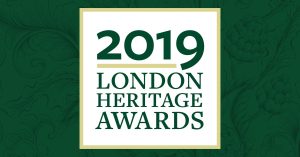 Forest City London Music Awards, curators of Canada's only city specific Music Hall of Fame is grateful to have been awarded a London Heritage Award 2019.  We thank the Architectural Conservancy Ontario – London Region (ACO London) and Heritage London Foundation (HLF) for this distinction.
Forest City London Music Awards Board of Directors – For the sympathetic reuse and conservation of a downtown landmark building at 182 Dundas Street, the former home of Nash Jewellers, and creating an inspiring venue and home for London Music Hall of Fame and London's rich musical heritage