LIFETIME ACHIEVEMENT RECIPIENTS
The Lifetime Achievement Award is presented to an individual who has been an outstanding contributor to the London and area music community over many years.  The not-for-profit Forest City London Music Awards Board of Directors grants this distinction to a worthy individual(s) on an annual basis to thank them for their service to the London and area music community and to inspire others to contribute to our music community in an impactful manner.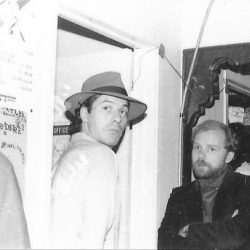 John Smale moved to London from Sault Ste. Marie at the age of 17 to attend Western University. The Hub, a coffee house at Western, impressed him and it became his dream to open his own coffee house. After graduating, John worked downtown doing displays for Eatons. On his lunch break he came across a building for rent on Clarence Street, an old Bell garage, and felt it would be perfect for his coffee house. With financial and emotional help from his brothers, Bob and Jim, who had joined him in London, a lease was obtained. With the physical help of his brothers, his musician friends, and their families the building was renovated. Smales Pace opened in 1970. John's brothers worked with him for the first year and helped realize John's dream of a place where a collective of artists: writers, poets, visual artists, storytellers, and musicians, could meet. After the first year John's brothers moved on, but John continued to host newcomers, rising stars and established artists at his coffee house. Smales Pace offered a full menu and of course coffee, but there was no liquor served as it was a 'listening house' where the music and its message were of utmost importance. Artists felt at home and respected. Hall of Famer Paul Mills was one of the early performers, as was Laura Smith who also worked there as a waitress. In its five years of operation Smales Pace saw Bruce Cockburn, Murray McLaughlin, Stan Rodgers, David Essig, The Good Brothers, Jackie Washington, Willie P. Bennett and so many other folk artists take its stage. Smales Pace closed its doors in 1975, its impact far exceeding its lifespan. In 1974, the Home County Music and Art Festival, now celebrating its 48th year, began just a couple of blocks north of Smales Pace. The festival called on a lot of the local talent who had their start at the coffee house and booked many of the out-of-town acts who already knew London as a folk friendly town. In 1975 John moved on and accepted a design job at the Ben Miller Inn and began to raise a family. An interested group carried on the venue for a few years on Talbot Street under the name Change of Pace. John now lives in Belleville, working as a designer. He shares his memories on his YouTube channel. https://www.johnsmale.ca/smalespace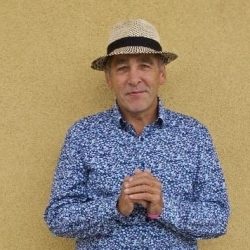 Brian Mortimer left his native Ottawa to make London his home in 1972 when he was in his early 20s. A close friend had just purchased the Clifton Arms Hotel in London and was in the process of renovating. This led to the creation of Alfie's Room and began Brian's career of supporting, booking and promoting live music. After spending some time managing entertainment rooms for others, Brian moved into his own operation and he took over the Talbot Inn, an old downtown London hotel previously known as a country venue. He opened, in time, three separate entertainment rooms. Mingles was the rock room, with the Firehall dedicated to blues and roots music, and a short-lived smaller room for acoustic acts called The Cookery. During his decade at the Talbot Inn, The Firehall featured such greats as Matt "Guitar" Murphy of Blues Brothers fame, Eddie "the Chief" Clearwater, Jeff Healey, Colin James, and Tom Wilson. Mingles welcomed acts like David Wilcox, Kim Mitchell, DOA, Cub Koda, the Gun Club and too many others to name. When the modernisation of downtown happened, the old hotel was replaced by London's new downtown arena, and Brian moved on to take over the old Red Lion Inn, now rechristened Leadbelly's, and, later, another club at Talbot and York called Mortz'. During this time, he gave steady work to some of London's finest blues, rock and roots musicians. He was one of the founders of the Great Lakes Blues Society and its predecessor the Canada South Blues Society and worked as the main sales and sponsorship person for the Forest City London Music Awards. Through the years Brian ran many successful Blues Festivals and blues shows including the infamous FireHall Reunions which remains a local favourite 32 years after the bar closed. He also hosted a regular Thursday night series at the London Music Club. He was involved with the Downtown Business Association and had a hand in starting many charity events including The Balloon Festival, The Corporate Challenge, and he remains a great supporter of the Unity Project, who named their volunteer award after him. Mortz is known for his catchphrase "The Blues is Truth," and without him and his drive to bring world class blues to London, we would know a lot less truth.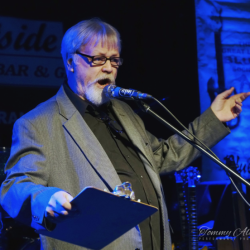 Greg Simpson worked in the music industry for more than five decades and had an encyclopedic knowledge of music. He was a stalwart supporter of Forest City acts as a manager, mentor, and program director at FM96 in the 1980s. Greg was also a long-time volunteer with the Forest City London Music Awards, under all of its names. Simpson began his radio career at London's CJOE in 1969. He then spent time in the label world, at A&M Records and at music retailers including Record World, and Sam The Record Man before returning to radio in 1979 as Music Director for FM96. Greg was honoured with Music Director of the Year awards twice at the Record Conference. During this time Greg also taught the next generation of radio programmers at Fanshawe College. As a speaker and panelist at various music conventions as well as at many educational institutions, Greg was always keen to pass along his wealth of knowledge and information about the music and radio industry. Greg became an integral part of Canadian Music Week and was their longest running Master of Ceremonies. Simpson also served as a conference facilitator for more than 25 years. in 1993 he started his own music consulting and radio promotion firm, Mindbenders Music. He worked with everyone from Thundermug, Kim Mitchell and Lee Aaron to Carole Pope and Lighthouse, all from his London office. After 15 years, and massive changes to the radio landscape, Greg closed the company and focused on his work with CMW. Greg eventually moved to British Columbia, his province of birth to be near family but returned to London most years to act as master of ceremonies at the FCLMA activities. He made the return permanent a couple of years ago and immediately volunteered at the London Music Hall of Fame where he enthusiastically shared stories of London's musical history. He had a reputation as a talker and the topic was most often music. He was blunt and always had something to add to any discussion. Shelly Rastin, one of the many Londoner's Greg helped with their careers summed up Greg thus: "He's smart as hell. Funny and witty as hell. Adventurous." Greg's return to London was too short as he passed away from a series of strokes in June of 2020. He will be missed by us at the FCLMA and by so many others in the music industry.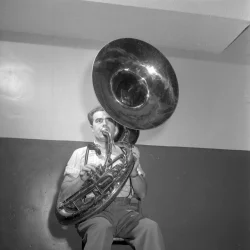 Martin Boundy's musical achievements earned him the name "Mr. Music." He was a principled individual, a remarkable musician and a true pioneer whose legacy is the high musical standards he brought to London's music scene. Born in England in 1911, his family moved to Canada in the 1920s and settled in Stratford where he studied organ and played trumpet, trombone, and euphonium with the Salvation Army band and the CNR Employees' Band. In 1939 he was appointed organist-choirmaster at Wesley United Church in London. After enlisting in the RCAF in 1941, he became the first permanent conductor of the Central Band of the RCAF in Ottawa. He was commissioned and posted overseas in 1942 and was music director for the RCAF. During this period the band played 55 concerts on the BBC and recorded for HMV as well as the Overseas Recorded Broadcasting Service. After returning to London in 1946, Martin was named supervisor of instrumental music for London schools. Martin nurtured the local scene working with very young students such as those in the London Police Boys Band, including future HOF inductee Graham Lear. The London Police Boys Band was so successful that it won several International awards under Boundy's guidance. He also brought together and conducted a select group of seasoned musicians known as the Tech Concert Band, which performed on Sunday evenings at Victoria Park. The concerts were broadcast nation-wide and enjoyed an enthusiastic following both in Canada and abroad. Martin was also instrumental in the development of the London Civic Symphony, which later became the London Symphony, then Orchestra London and now London Symphonia. For 20 years, his pioneering spirit and determination brought that orchestra through its developing stages and increased their audience by introducing Pop Concerts and the music of Broadway. Boundy became director of music for the Catholic board of education and in 1962 was honoured with the Bene Merenti Medal by Pope John XXIII. Boundy later returned to Rome to conduct Catholic Central High School band before Pope Paul VI in 1964. He was music director 1969-78 at Fanshawe College and conductor of the college's Four Counties Choir. He was awarded the Medaille d'Honneur, Confederation Musicale de France in 1964, and was the first recipient, in 1972, of the Canada Band Directors' Award of the CBDA. Boundy served three terms as president of the Ontario chapter of the CBDA and in 1968-9 was president of the Canadian Music Festival Adjudicators' Association. This accolade from the site "Big Band Sounds" of London Ontario sums up his contributions nicely: "Without a doubt he was responsible for London's musical development. He should be lauded for working and struggling tirelessly (with what must have seemed like an up-hill battle) to pull London's musical scene to a higher professional level. All genres of music were influenced through his presence."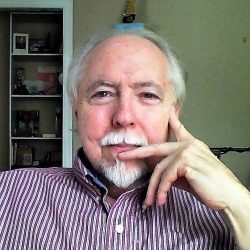 An accomplished singer, songwriter and musician, Terry McManus was born in England to Canadian parents, raised in the USA, and moved to Canada in 1968 to work as a staff writer for Arc Records. In 1970 he started working for the Ontario Arts Council as a music officer coordinating their new pop music program, giving young artists access to recording studios and organizing concert series that offered a chance to play. While with the OAC, Terry began to record his own music and reached a deal with A&M Records. The single, released in 1971, did well on the Canadian charts as did the follow-up singles "Carolyn" and "Love is Wine" in 1972 – all three tunes going to #1 in the Prairies. An album was recorded but disagreements led to the cancellation of the deal with A & M. McManus continued to write songs, but in 1975 was given the opportunity to teach at Fanshawe College where he was the founding member of the Music Industry Arts (MIA) program. For almost 40 years McManus taught students the business and legal aspects of the industry and helped shape MIA into an industry renowned program. Terry never abandoned his music career outside of the classroom, collaborating with popular children's performers like Fred Penner, Ernie Cooms, a.k.a. Mr. Dressup and Raffi. He has also taken on the role of manager for acts including The Essentials, The Birthday Massacre and Survivorman. In 1987, concerned with the lack of representation for songwriters in Canada, McManus led a group of people who founded the Songwriters Association of Canada. The SAC also established the "Canadian Song Depository" (now the Song Vault), a Canadian copyright registration service that offers a date and time stamp of songwriters' works. While he was president of the Songwriters Association, McManus published the editorial "Copyright Should be Forever" in the national magazine of the performing rights society PRO Canada, the precursor to SOCAN. He followed this editorial with many others that focused on music in Canada. In 2006, his writing talents lead to the production of The Canadian Music Industry Primer the first ever textbook dedicated to the Canadian Music Industry and the creative, technological and business areas that it takes to be successful . The text has become the standard reference text of the Canadian Music Industry and is used in many Music Industry Arts programs, including MIA of course Fanshawe College. Although he retired from teaching, Terry continues to guest lecture at Fanshawe, a place he refers to as his "field of dreams." Terry McManus' many roles : songwriter, performer, writer, teacher, manager and mentor are the definition of a Lifetime Achievement winner.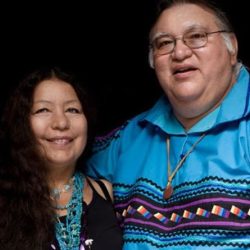 Mary Lou Smoke was born singing! Her life began in Batchawana Bay, Ontario where she was raised beside beautiful Lake Superior. At the age of 15, her family moved to Toronto where she joined the school choir, singing everything from opera to Broadway musicals. When Mary Lou was about 18 years old, she took voice training from Art Snider at Sound Canada Recording Studio. This led to being asked to perform weekly at a Sunday gathering called the "Boot Jamboree," an event that featured Country and Western performers. Mary Lou's Mom, Shirley, once said that when her daughter began to sing, "you could hear a pin drop!" She became the only permanent performer at the Boot Jamboree. In 1972 she was chosen Miss Native Toronto. She attended many functions in the Toronto and Manitoulin Island area and was also invited to perform in Germany and The Netherlands in 1973. After that trip, she began playing with the band, "Miigwetch," ("thank you" in Anishinawbe) formed by her mother, with Mary Lou on vocals. Up until this time, Mary Lou didn't know the culture or traditions her people and was thirsty for knowledge about her Indigenous identity. There was little information available at home as her mom had attended residential school. The band gave Mary Lou an opportunity to meet indigenous people from Ontario as with its three-set repertoire, the band set out on a road trip from Toronto to Sault Ste. Marie, performing at many night clubs along that route. In the Soo, they played at the Nicolette Hotel, where people were lined up for two blocks on a Hockey Night in Canada! Sadly, the group folded when one of the musicians injured his arm. A relief musician was called in to finish the shows that had already been booked, but once the tour ended, so did the band. After this tour Mary Lou began guitar lessons. Her mom bought her the "The Buffy Ste. Marie Song Book", which she learned, and she began to perform as a solo act. At that time in the early 1970's she was the only Native female performer in Toronto. She was called to perform at many places and even singing at the 1976 Olympics! Mary Lou met her husband Dan in the early 70's in Toronto, he was seeking the same type of knowledge that she was seeking. They remained in Toronto until 1977, when with their son Shayne, they moved to London, Ontario after experiencing the devastating loss of twin daughters. Mary Lou did not sing publicly for several years, then in 1989 she and Dan started attending Traditional Ceremonies, where she was asked to sing and drum the Sacred Songs of her people. Shortly after this time, Dan and Mary Lou were approached to start a radio program at CHRW, Radio Western. It was at the time of the OKA event, when many people were stopping the Smokes on the street asking how they felt about the news coverage of the event. The manager of CHRW offered the Smokes a one-hour show per week. Dan and Mary Lou had lots of material left over after each show, so they were soon offered a two-hour time slot – which they happily took. "Smoke Signals" has been on the air for about 30 years now and continues to be an award-winning show. In 1998, the local TV station asked Dan and Mary Lou to speak about issues regarding the First Nations communities. Their first appearance was on the Friday night news, a format that continued for about six years; followed by interviews with Native Celebrities (artists, Chiefs and Elders visiting the area). These "interstitials", as they were called, aired between 9 and 12 times each day. The segments eventually went to the CTV internet site and are still available to view. The Smokes ended a 20-year contract with CTV in December 2018. In 2006 the Smokes were contacted by the Faculty and Information Media Studies at UWO to create a course. They seized this opportunity and have been teaching "Representations of First Nations in the Media" ever since. In 2014, both Dan and Mary Lou received PHDs for their work in "Natural Law", the teachings of their people. In the early 1990's Mary Lou formed a Women's Drum Group called Ogitchitaw Kwewog. She has taught many women how to sing the Traditional First Nations Songs of Ceremony. Over recent years she has taught countless people the Water Song (key in "Mary Lou Smoke" on YouTube.) With the help of Mary Lou, the songs and legacies of her people are echoing throughout the land!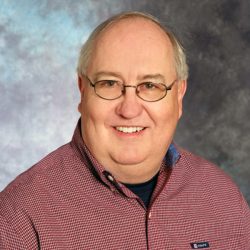 John b. Young was born in Chatham on Nov. 10, 1952. It occurred to him early in his life there were many named John Young in the world. One of his favourites was a NASA astronaut, so when he left his hometown he referred to himself as John "small b." Young to distinguish himself from all others…it seems to have worked. Ridgetown Rocks: John spent his high school years DJ-ing and booking bands at the High School dance. In his graduating year, he teamed with local service clubs to stage "Festival Express 72" at the Ridgetown arena. On the June, 1972 rockfest bill were Lighthouse, Brownsville Station, Brave Belt and Major Hoople's Boarding House. Let it ride: In 1972-1973, John moved to Vancouver, working as a roadie and assistant with Canadian rock band Brave Belt — who became Bachman Turner Overdrive — and toured with them for a year before leaving to attend Fanshawe College Fanshawe, Act I: John's ties with the Fanshawe Student Union began before he even graduated in 1976 with a Music Industry Arts Diploma. John was in the MIA's first graduating class, prior to that it was called Creative Electronics. He was greatly influenced by many members of the faculty including Eric Atkinson, Tom Lodge, Jan Westin and Terry McManus. During his three years as a student, Young served as Entertainment VP and President of the Student Union. Agent for change: After graduation, Young spent several years as an entertainment agent with BBR Agency in the London area, booking acts for such places as the old Ridout Tavern and Ontario high schools and campuses. Fanshawe, Act II: But in 1981, Young found himself back at Fanshawe as entertainment programmer and building manager after the students built the Student Union Building (SUB). Funny money: "One of my best buys (at Fanshawe) was a comic named Jim Carrey," Young told Interrobang, Fanshawe's student paper. "He cost $425 — there was no GST then." Also booked many other artists early in their careers including Ron Sexsmith, Barenaked Ladies, Great Big Sea, Maestro Fresh Wes and Russell Peters to name a few. Numbers: John has seen more than 2,500 performers in his career — as a roadie working with BTO, as an agent, as a programmer attending his own shows and more than 200 showcases at campus, Canadian and International conferences and at festivals and shows he attends for personal pleasure. Contributor: John was a co-chair of the FCLMA's forerunner along with Mario Circelli before taking the helm for five years starting in 2008. John often sought the advice of legendary Canadian record producer and Fanshawe MIA professor Jack Richardson (1929-2011), an inspiration to the Awards and its namesake from 2005 to 2018. Jack was always about promoting young musicians and John helped to grow the Youth Competition within the Awards. Family guy: John considers family as the backbone of any career and sends his love and thanks to his entire family, the many sisters, brothers, nieces, nephews plus his wonderful partner Kathy Navackas, his son Billy Burt, wife Kelly, daughter Lauren, partner Mark, Michelle and Dave, Mark and Jennifer Navackas plus his four awesome grandchildren Amilia, Francis, Harrison and Chloe. — compiled by John b. Young & FCLMA friends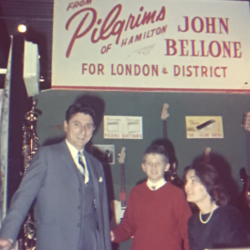 The Bellone Family have been part of London music scene since their store opened in 1964, providing support to local musicians while running a successful instrument business. They are renowned for their customer service, standing behind everything they sell and going beyond the ordinary, sometimes making last minute deliveries of equipment, such as an amp, to make sure the show could go on. "Some of the most rewarding things I did was fixing things for people in time for a gig or if they had a problem at a gig we would go and help them out," explained John Jr. The store is viewed as a second home by many London musicians, providing not just sales and repairs, but support and encouragement for local musicians. John always encouraged everyone to try out the instruments, making his store a popular hangout spot. The walls of the York Street shop are covered with photos of the most successful customers, from The Temptations and Bobby Curtola to Kittie John senior was born in France and attended the France's National Luthier School, Mireacourt, where he was taught to be a violin maker. In 1953 his family immigrated to Hamilton, Canada, where John Sr. worked in music store. In 1963 he moved to London to open a branch of Pilgrims Music and within a year bought out the branch and started John Bellone Music. His timing was perfect: the British Invasion was sweeping across North America and everyone wanted to be a musician and guitars were in high demand. At first John couldn't afford any staff, so his wife, Janine, and 10-year-old son, John Jr. came to work at the store. Since then they have serviced London and area from different locations, finally landing in the current store on York street in the early 80's. In 1988, John Bellone Jr. bought the store from his father and within a few years John Jr.'s wife Moira sold off her interest in a catering company to join the family business. For years after his retirement John Sr, would visit the store to reminisce with the musicians who would drop in. John Senior passed away in 2016 and his son has great memories of the good laughs they shared over the years with their customers and staff. The family believes their success came because "people understood that we loved what we did." 2019 is the last year for Bellone Music, as John Jr. has decided to retire. After 55 years, their presence on the music scene will be missed. This award recognizes all the members of the Bellone family, as they all were part of this enterprise.without revolutionary ROI.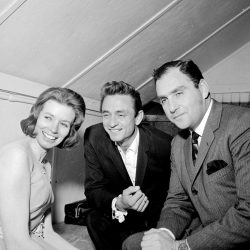 Saul Holiff (1925-2005) was a Canadian concert promoter, producer, and talent manager. Holiff was best known as personal manager to American singer-songwriter, Johnny Cash, and for pairing Cash with June Carter. Holiff was among the first to bring live Rock 'n' Roll to Canadian audiences, including Bill Haley and His Comets, The Everly Brothers, Buddy Holly, Chuck Berry, and, Jerry Lee Lewis. He also promoted country acts, including Marty Robbins, Kitty Wells, Jimmy Rodgers and, a young Johnny Cash (starting in 1958). In 1961, Cash asked Holiff to be his manager. Holiff was reluctant. Cash had not had a hit record in more than two years, and his music had fallen off the charts. And, though not yet aware of Cash's drug problem, Holiff knew Cash to be unreliable. That first year, Holiff positioned Cash "away from a strictly country act." He added June Carter to the lineup. Holiff also produced the shows at Carnegie Hall and The Hollywood Bowl and booked tours in Japan and Korea. Cash's and Holiff's relationship was as notable for its conflict as for its success. Holiff, the sober-minded businessman, and Cash, the wild outlaw singer, clashed often during the 1960s over Cash's drug and legal problems. Holiff is credited with convincing Cash to work with producer Bob Johnstone (which led to "Johnny Cash at Folsom Prison"); setting up the San Quentin show (which yielded Cash's only Number 1 pop song); and, a single-minded focus on getting Cash his own television show (ABC's "The Johnny Cash Show"). In December 1973, believing Cash's career had peaked, and constantly at odds with his client, Holiff quit. In his autobiography, "CASH," the singer said this about Holiff: "It was Saul who pushed me to take my show, and my career, to another level. I was perfectly happy where I was, doing what I loved to do and getting paid for it but, after I got to know Saul, I started liking his ideas. Instead of just ballrooms and dance halls, Saul said I should be aiming at Europe, the Orient, and big places in big cities. And that was just the beginning." In the mid-1990s, Cash told friend and historian Mark Stielper, "I only ever had one manager who could manage me, and that was Saul." Saul Holiff also managed June Carter; The Carter Family; Statler Brothers Quartet; Carl Perkins; Roger Miller; and, George Jones. Holiff also handled Canadian artists, including JRLMA Hall of Famer, Tommy Hunter. Despite being very involved in the music scenes in Nashville and Los Angeles, Holiff never permanently made the move to the US. He retired at 50 to British Columbia where he died in 2005 at age 79.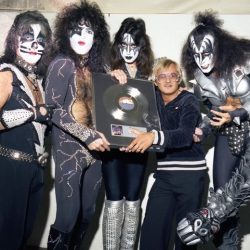 As a promoter of music, Nick Panaseiko isn't so much a promoter as a force of nature. When he was 17 years old, he brought The Supremes to the old London Arena, (technical difficulties had The Motown icons lip syncing to their hits—it's a good story.) Still in his teens, the young Nick was managing a handful of local bands, getting them gigs in the vibrant music scene of 1960s London.
 The London music establishment didn't take kindly to this young kid eating their lunch, so they filed a complaint with the musicians' union, as he really wasn't old enough to promote shows. 
Nick, being Nick, didn't let that stop him. He booked street parties, shows that filled the streets and caused riots at various venues.
 When he turned 18, he landed a job at Decca Records in Canada. Since they wanted him to sell musical instruments and not music (yes, Decca once sold musical instruments), he left and returned to London.
 Back here he worked for a Windsor FM station looking to make inroads into London, then without a spot on the FM dial. In doing that, he brought KISS to London and other acts as well. His promotion skills were legendary. For KISS, he dressed up four teens in KISS gear and shepherded them around London in a black limo. The buzz was extraordinary.
 He went back to Toronto, first for Quality Records and then Warners.
 But, he did something very unusual, he continued to make London his home, returning every weekend to his family and to kibitz with his music colleagues.
 He also opened a club in London on Richmond St. called Thee Image and later a restaurant.
 Currently music journalist Bob Klanac is working on a book about and with Nick and the stories are amazing.
He was on hand during the chaotic late 1970s visit by the Rolling Stones to Toronto including the Keith Richards bust and El Mocambo gig. Nick also worked with countless Canadian bands, including Elaine Twain (later Shania.) Until the book comes out, hopefully this year (fingers crossed for a London Arts Council Grant,) we have Nick Panaseiko himself to tell the tales. And, he tells good tales.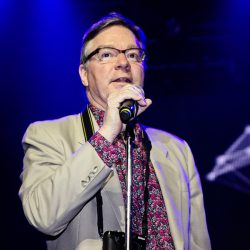 James Stewart Reaney covered everything from operas to Neil Young concerts in more than thirty years at The London Free Press. He retired on Jan. 26, 2017. As a columnist and reporter, he profiled many London creative spirits and produced the first extensive "Top 10" listing devoted to London albums. In collaboration with LFP colleagues, he hosted weekly videos devoted to London performers & creators for eight years. James is a passionate supporter of the Jack Richardson London Music Awards as a board member & advocate for its Jack Richardson London Music Hall of Fame at 182 Dundas Street. He is also an active member of the London & Middlesex Historical Society & helmed its three editions of "The Great London Songbook" (events matching local performers with hits associated with the Forest City's glorious musical history).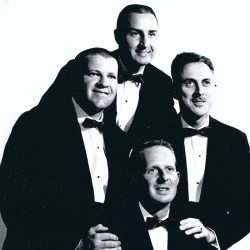 Greg Backwell is an award-winning barbershop quartet tenor, coach, mentor, director, designer and arranger. Greg's initial passion was sports. An award winner in multiple disciplines, he played semi-pro football and baseball in the USA, before returning home to become the physical education director at the YMCA. In 1950, Mr. Backwell was exposed to barbershop and a new passion was born. In 1959, after performing with a few groups, Greg became part of the Nighthawks, whom many consider the "best barbershop group ever." In addition to singing tenor, Greg acted as coach and arranger. His arrangements were unique and helped the Nighthawks win 10 consecutive Ontario championships (one for each year they were together) and 4 major international medals. The quartet took Air Canada's first ever international flight to perform for Prince Philip. When the Nighthawks disbanded in 1969, Greg continued to sing: he arranged 100's of songs for other barbershop groups and coached the Sweet Adelines. Mr. Backwell is also an award winning freelance commercial artist. He has designed many of the logos used by Labatt's brewery and created designs for barbershop competitions and awards. Greg Backwell was inducted into the International Barbershop Hall of Fame in 2012. Mr. Backwell continues to arrange and mentor, and creates art '24 hours a day.'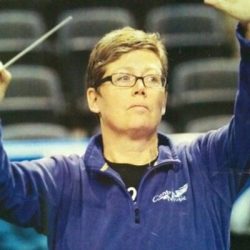 Linda retired from teaching at London Central Secondary School, leading a music department in which half the student body participated! She conducted senior concert band, wind ensemble and the jazz band. A founding member of the Thames Valley Honour Band and a board member of the Ontario Music Educators' Association, she's now a valued member of the JRLMA team leading our JRLMA Ken Palmer Bursary program.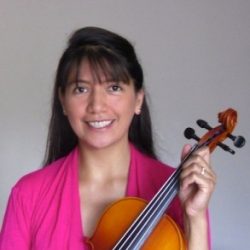 Minerva Figueroa is a well known name in the arts community. Her experience includes teaching, conducting, and coordinating a youth orchestra in Mexico City. She was also part of the Mexico City Philharmonic, the Xalapa Symphony, and the National Symphony Orchestra of Mexico serving as Artistic Liaison and Special Projects Coordinator. During her 10 years with professional orchestras she organized national and international tours, recordings and engagements with guest artists. Since moving back to London in 2008, she attended UWO, and is actively involved in the arts and not-for-profit sector.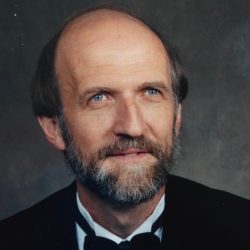 During his decade's long career, award-winning choral conductor Ken Flee Ken directed London Pro Musica in recording acclaimed albums, and creating inspired collaborations. The mixed-voiced choir teamed with London world-beat ensemble the Antler River Project for 2008's Songs of the Land for a dozen songs by Gordon Lightfoot, Joni Mitchell, Bruce Cockburn, the McGarrigles and other Canadian folk legends.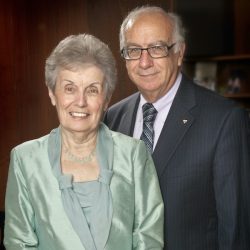 Conductor, Gerald Fagan and business manager / keyboardist Marlene Fagan (Wife) brought Fanshawe Chorus London, the Gerald Fagan Singers and the Concert Players Orchestra to great heights. In a combined career going back more than 50 years, the Fagans have been leaders in London who built three arts organizations here. The Fagans met in the 1950s while they were students at the forerunner to Western's Don Wright music faculty. Gerald and Marlene Fagan led the Gerald Fagan Singers and Fanshawe Chorus London. The Fagans have also been inducted into the Hall of Fame.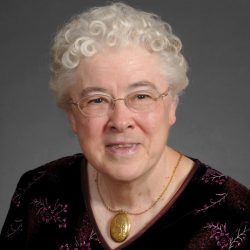 For more than three decades Charlotte Cleland was the secretary for the Kiwanis Festival of London and its board secretary. She started in 1979 and continues to help guide the festival. Her commitment to the festival's success has been total. Charlotte organizes hundreds of dates for adjudicated competition, mentors young festival entrants, champions all classes and abilities and much more. "I work very hard – but I love what I'm doing. That's why I keep doing it," Charlotte says. Charlotte has shown commitment to local music far above and beyond the norm. "I like to see them succeed in all their activities – not just music," she says of the thousands of young people she has helped usher through the Kiwanis experience.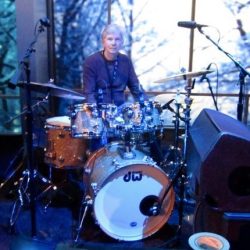 Graham Lear is best known for his time with Gino Vannelli, Santana and REO Speedwagon. Graham went to Prince Charles Public School and Clarke Road High School in London. He began his professional career at the age of 13 with the London (Ontario) Symphony Orchestra. During his teenage years he practiced, played and toured with several bands in Canada and the United States. Gino Vannelli was the first major recording artist to recognize Graham's talents and he recorded with Gino on some of his most important work. He has toured and/or recorded worldwide with Carlos Santana, Paul Anka, REO Speedwagon and Saga. He has also worked with T.V./ Film composers Henry Mancini, Domenic Troiano, Jimmy Dale, David Foster, and recorded jingles for Nike, Molson and Avia.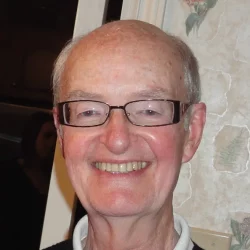 The late John Barron was an inspiring music educator, consultant, clinician, arranger, author, and conductor. He received numerous awards for his contributions to choral music, including the Order of Canada, and, a lifetime achievement award from the Association of Canadian Choral Conductors. John's passion, musicality and generosity inspired and supported hundreds of young musicians. He loved hearing from former students and choir members and learning what paths their lives had taken. He especially treasured the close relationship that formed between Amabile and Canadian composer Stephen Hatfield. Born in 1939, the Amabile Choirs co-founder died in 2014.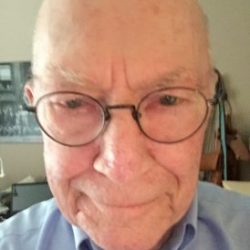 Bob Hughes was one of the most well-known percussionists in Canada. As a professor emeritus of percussion at Western University, he performs all forms of music and is a recognized authority on African drumming. Bob has performed with many of Canada's great orchestral and jazz musicians while mentoring enumerable percussionist and music educators.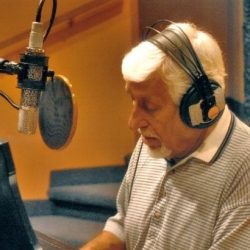 He has spent a lifetime in music and his musical forte is jazz. Considered one of Southwestern Ontario's most respected jazz musicians, John has seen and played it all. Early in his musical career he was booked out of Cleveland and Chicago and toured much of the mid-west United States. During this time he had occasion to sit in with jazz notables such as Chet Baker, Herbie Mann, and Scot LaFaro. Following a few years of road gigs in the U.S., John resettled back in London, Ontario where he currently resides. He led house groups which alternated between two of the city's most popular night spots; the Iroquois Hotel, and Campbells. Here his trio backed some top instrumentalists and vocalists among which were jazz greats like Ben Webster, Coleman Hawkins, Wingy Manone, Bobby Hackett, Jack Teagarden, Jack Brokensha, and vocalists Ernestine Anderson, Jean Turner, Carmen McRae and others. In addition to nightly performances, John attended London Teachers College during the day. He taught with the London Catholic School Board and continued his academic studies at the University of Western Ontario. He graduated from the Faculty of Music in 1979 and retired from his teaching duties in 1993. In addition to theatre and playhouse concerts in London, Petrolia, Sarnia, Grand Bend, and Stratford, he has performed, also, at the Toronto DuMaurier Jazz Festival, the Beaches Jazz Festival, the Ottawa Jazz Festival, The Waterloo Jazz Festival, and the Guelph Jazz Festival.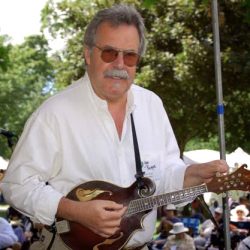 Born in Montreal and raised in Port Stanley, Ken Palmer was part of London's music scene for over 30 years Throughout the decades, he exemplified a generous spirit. Ken Palmer was a mandolin ace with the long-running bluegrass icons The Dixie Flyers and a former CBC Radio host. He gave music lessons, ran a record store and helped shape Fanshawe College's radio station. In the 1970's Ken was the talent coordinator for Smale's Pace and Chance of Pace, two renowned folk venues in London. Ken was also a board member of the Home County Folk Festival at its start. In 1990, he began a 15-year stint as artistic director for the festival, a volunteer job. "You want to give back to the community …. Quite frankly, the more you help the music community, the more you help yourself," sums up Palmer. After Ken passed away The Jack Richardson Music Awards committee established The Ken Palmer Bursary for graduating high school students in both the public and catholic boards who were pursuing musical education at a higher level.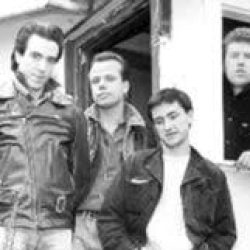 Mark Louis de Roux was born in Toronto on October 2, 1961 into a family that valued artistic and musical pursuits. His father was a musician, artist and art teacher and his mother sang regularly at various social functions and in church. At an early age Mark began playing the stand-up bass. After the family moved to Port Elgin Mark got his first electric bass and headed for London, drawn to the music scene. Mark played with some of the city's most seminal bands. Mark's distinctive bass style cemented the foundation for N.F.G./63 Monroe, Crash 80's and Ukase. Later he helped form the nationally renowned Sheep Look Up. In the early 1990's Mark teamed with songsmith Mark Goodwin to form The Magic Binmen. His career took him to the world renowned Le Studio in Morin Heights, Quebec. There he built a home for himself and his dogs, Jello and Tetley. In June 2003, Mark learned he had a rare form of cancer and passed way on June 11, 2004. His ashes were scattered on Lake Huron not far from where he once danced on the beach to music only he heard.