LONDON MUSIC HALL OF FAME
The Forest City London Music Awards (FCLMA) curates Canada's only city specific music hall of fame the, London Music Hall of Fame. Located adjacent to the London Music Hall in the old Nash Jewellers building on Dundas St, the Hall of Fame honours outstanding musicians from London, Ontario. Past inductees include Garth Hudson, Tommy Hunter, the Lombardo family, Denise Pelley, Sheep Look Up, Kittie and Don and Priscilla Wright. Having a place to showcase these individuals and groups provides an opportunity to share their recognition with the community and visitors to the city.
Displayed alongside profiles and bios of the inductees are musical treasures, such as Big Band era artifacts from Guy Lombardo's Royal Canadians and road travel gear for Graham Lear drummer for Carlos Santana and much more.
"We have some cool stuff," said Circelli. "This city has a deep and prestigious music history and we've got the proof right here on display. It's really impressive and we're very excited."
Mike Manuel, owner of the London Music Hall and the Manuel family, is supporting this project. "The FCLMA has done so much for the music community of London, it's a natural fit," said Manuel.
The Hall features two live venues, The Rosewood Room and The LMA Ballroom. Live performance schedules will be posted on the events page as well as on the Hall Of Fame Facebook page.
Hall of Fame Hours:
Saturdays – Noon to 5 PM
Everyone is welcome to drop by and tour the Hall. (Admission by donation) The London Music Awards & The London Music Hall of Fame are not-for-profit organizations and your support is greatly appreciated.
The FCLMA Board of Directors gratefully acknowledges assistance by Brian Lambert for help curating London Music Hall of Fame displays & providing Graphic Underground London 1977-1990 display for the Rosewood Lounge; Amber Lloyd langston, Brian Meehan & Museum London and the London Public Library.
182 Dundas Street, London, Ontario | (519) 432-1107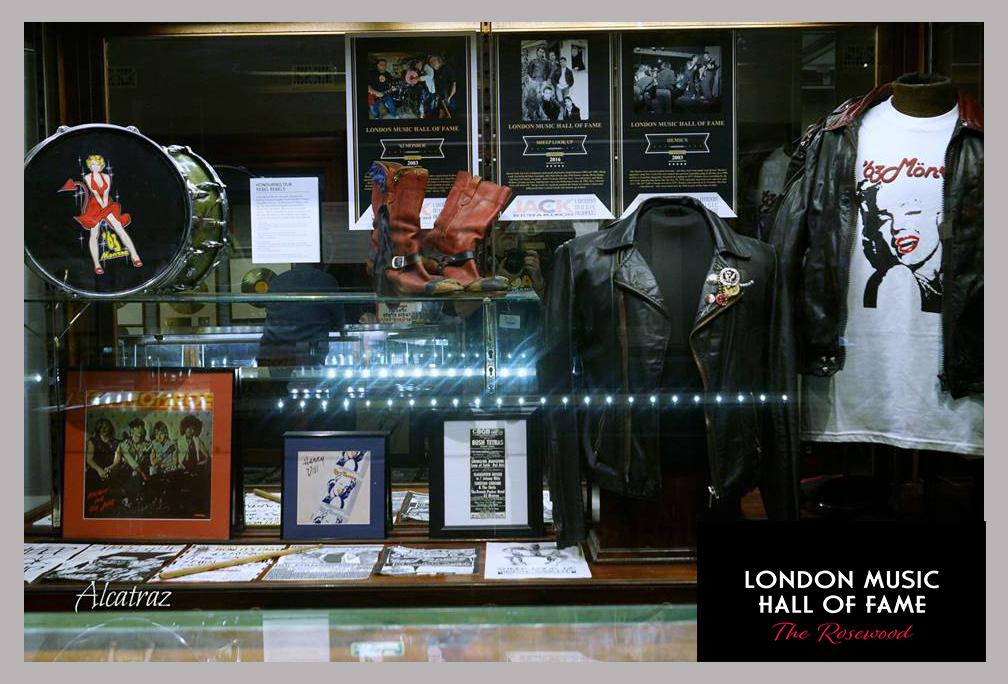 The not-for-profit London Music Hall of Fame (LMHoF) Board of Directors grants this distinction to a worthy individual(s) on an annual basis. Induction into the London Music Hall of Fame is the highest distinction for musicians, both individual and groups, granted at the Forest City London Music Awards (FCLMA). The LMHoF Board of Directors and a selection committee seek recommendations from the community each year. Those selected have a long-standing connection to London and area, demonstrate an outstanding career in music and have made a significant impact on the local, national, and/or international community. To be considered, the nominees must have started in the music industry at least 20 years ago. The not-for-profit Forest City London Music Awards and London Music Hall of Fame grants this distinction based on the recommendation of the London Music Hall of Fame selection committee.
The Forest City London Music Awards Acknowledges The Tremendous Support
of 
London Music Hall of Fame Founding Partners