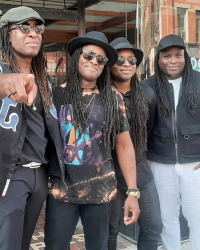 The McAuley Boys are a long-established R&B/Pop vocal ensemble founded by the four brothers Gary, George, Mark and Randy McAuley, a musical act that has enjoyed both recording and performance careers spanning more than three decades in the international music industry.
Born in London, Ontario, to immigrants from Grenada, West Indies, the siblings were encouraged to pursue music at an early age by their parents. It was while he was studying at Western University's Faculty of Music that Gary carved out time to write and record original music, ultimately pivoting to join his brothers when they entertained at several talent shows and local events.
Meeting in 1994, Legendary Canadian music producer David Foster was impressed by the numerous projects Gary had been involved with, especially the vocal performances he'd undertaken with his brothers. Gary shared David's message – "Just keep doing it!" ¬– with their mother Rita, who suggested the brothers record a Christmas album.
The enthusiastic response to the Boys' 1994 Christmas offering convinced Gary that he and his brothers had what it took to pursue a professional music career, and it was then that he suggested the brothers assume the name by which they would be known, "The McAuley Boys." They quickly sold their debut album independently at local record stores, off the stage at shows, and when they made appearances performing at London radio and television stations.
The following year saw the debut of the McAuley Boys' first full length CD, Wonderful Christmas Time. At its peak in the 1996/97 winter season, Wonderful Christmas Time was the second-highest selling holiday album release, trailing just behind Bryan Adams.
In 1996, the McAuley Boys released their first original studio album, In Another Lifetime. Written and co-produced by Gary, it garnered a 1997 Juno Award Nomination for Best Soul/R&B Album of the Year. Including the singles "In Another Lifetime", "Without Your Love", "Down Down Down" and a remake of Andy Gibb's "I Just Want To Be Your Everything", the latter two of which quickly achieved high-rotation nationally, while "Down Down Down" hit number 10 on the MuchMusic Playlist.
My Heaven, the Boys' third album (2000), included two charting singles: the title track, "My Heaven", and "By the Way". Both songs cracked the top 10 chart on the MuchMusic Playlist.
They have shared the stage with musical giants like James Brown, Aretha Franklin, Gladys Knight, and The Temptations. The McAuley Boys were awarded Queen Elizabeth II's Diamond Jubilee Medal.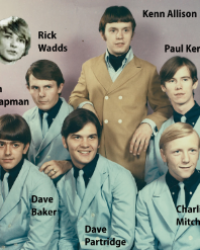 The Bluesmen Revue formed in September, 1966, with members coming from two popular bands, The Fortune Tellers and Sally and The Bluesmen. Together, vocalist Kenn Allison, organist Dave Baker, bassist Jim Chapman, drummer Paul Kersey, and guitarists Dave Partridge and Rick Wadds quickly became a local powerhouse and that Christmas handily won a two-day Battle of the Bands featuring the area's top nine groups. Capitalizing on the resulting publicity and many hours of rehearsal, they were soon drawing big crowds wherever they performed. Wadds left the following April, and Charlie Mitchell joined as a second drummer. He and Kersey devised flashy synchronized drum routines, Chapman and Partridge worked out Motown-style dance steps, and Baker wowed audiences with his skill on the Hammond organ. Allison delivered powerful. soulful vocals and danced up a storm out front. It was quite a show.
In early 1968 Mitchell left, but the U.S. came calling and the band signed with Columbia Records in New York City. "Spin the Bottle" was released in April and quickly became a local hit, though a "bubble gum" song quite different from their R&B stage sound. Concerned by the band's reticence about this attempted re-branding, Columbia let their option lapse after a second round of recording. Deeply disappointed, the group returned home after a truncated U.S. tour. They remained a big draw locally, but by early 1969 the magic was gone and they decided to disband. They had chased rock and roll success as hard as they could, and though it turned out to be just beyond their grasp, their efforts and work ethic had been an inspiration to many other young London musicians.
Post-1969, all the Bluesmen pursued careers in music. Allison fronted popular local groups including Juggernaut and The Kenn Allison Blues Band, and owned a recording studio. He passed in 2023. Baker played in several area bands before going to university to earn a music degree and follow his interest in music composition. Chapman played with Ronnie Hawkins, ran a recording studio and band management company, and became a successful song- and jingle-writer, newspaper columnist, and radio/TV talk show host while continuing to perform. Kersey drummed for a number of prominent Canadian bands including Max Webster and The Hunt, performed on several albums, and became renowned for his athletic drumming style. Mitchell's talent led him to a successful career as a touring drummer for several Canadian bands. Partridge's distinctive wailing lead guitar style influenced many local 60's guitarists and he played in a number of groups post-Bluesmen. Wadds moved to the U.S., joined a version of the Grass Roots, opened a recording studio, and as Rick Alexander became an internationally-known steel guitar player before passing in 2009.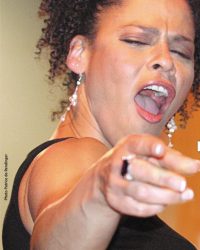 Born in Manchester, England, bilingual blues singer and songwriter Dawn Tyler Watson emigrated to Canada with her parents in early childhood. Raised in the Huron Heights neighbourhood of London during her elementary years, Dawn earned her way into the specialized orchestral program at St. Peter's Choir School.
Her parents recognized that she had a natural interest in and aptitude for music, and growing up, she successfully competed at various Kiwanis Music Festivals playing in string ensembles and singing in choral groups. As a teen she attended Catholic Central High School, and after struggling through tumultuous times being in and out of school and experiencing hard living – sometimes on the streets – she worked at various jobs in the nightclub scene. Eventually she moved to Montreal where she was accepted as a mature student at Concordia University, ultimately studying theatre and jazz at its prestigious music program.
It was there that she gained a foundation in formal training and performance, and the results of her networking started to pay off. Following graduation, her career quickly got underway with acting jobs, the formation of her own band, and her unanticipated gravitation toward jazz and blues. It was when she was gigging around Montreal that she was approached by Preservation Music record label to contribute to Preservation Blues Revue (1997). Dawn added three songs to the album, and from there she was launched onto the stage of the world-renowned Montreal Jazz Festival. It was in front of 10,000 screaming fans that Dawn had the life-changing revelation that she hadn't chosen the blues, but "the blues chose me!"
Her ensemble Dawn Tyler Blues Project, Ten Dollar Dress, was released to critical acclaim in 2001. Dawn's collaboration with legendary singer-songwriter and guitarist Paul Des Lauriers led to the albums En Duo (2007) and Southland (2013). Now backed by award-winning guitarist Ben Racine and his 7-piece band, Dawn released her solo album Jawbreaker (2016), which was nominated for Album of the Year at the 2017 Maple Blues Awards. Dawn then found herself at the centre of a life-threatening crisis that resulted in a triple heart by-bass operation. Just three months to the day after her heart surgery, she rebounded by shooting to top spot at the 33rd Blues Foundation International Blues Challenge in Memphis to become the first female in 25 years to win Best Blues Band.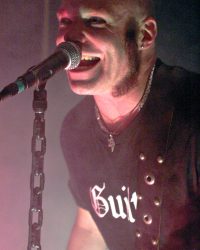 Bob was keenly interested in music from a young age. Ironically, report cards kept by his mother Debbie reveal that during his early elementary school years his music teacher stated that he did not fare well in music class because in her opinion he did not take the subject seriously, he refused to sit still, and would tap his pencil on his desk incessantly.
It was during second grade that Bob was gifted a Bellaro drum set by Santa, and he recalls that he "pounded on them regularly". Bob describes his father Glenn as a fantastic piano player and musician, and at his instruction Bob took piano lessons up to Grade 6 advanced level playing. It was around that time that he found a guitar under his parents' bed.
The instrument was a semi-acoustic Kent guitar; it was big and red, and had a whammy bar. Later that year, his dad took Bob to purchase a used amplifier.
After graduating Grade 12 from H.B. Lucas, Bob made the choice to shift his focus entirely to music, and he started the Heavy Metal band S.F.H. while he was studying Business Marketing at Fanshawe College. S.F.H.'s debut gig was at the memorable Key West Cafe in London. Bob maintained his position as lead singer and guitarist for the band from 1986 until 1999, touring and releasing Cold Death independently first in 1987 (later re-released on Urbain Grandier Records in 2022), One of Those Days, All You Can Eat, and Got Ya Covered.
In 1988, Bob joined Speed/Thrash Metal band Razor as guitarist and vocalist, and to date the band has toured extensively throughout more than 18 countries. Razor's storied discography spans nearly a quarter-century.
Locally, Bob is probably best known for his home-town project Bobnoxious, which blasted onto the music scene in the early 2000s with their unapologetic" in-yer-face" hard-rocking party anthems and high-octane live performances. The band's 2003 debut album Two Fisted Twisted Rock'n'Roll was followed up in quick succession by the limited-run, charity fundraiser holiday album Ho Ho, Rockaholics, Superscar, Cocktales and Mark of the Devil.
Year after year, the band demonstrates their tireless commitment to multiple local causes by raising funds and awareness. Through their music, Bob J. Reid's Bobnoxious has raised in excess of $100,000 for London and area charities.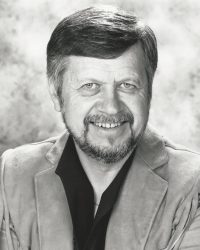 Larry Mercey Born in Hanover Ontario, Larry Mercey is an icon of Canadian country music. Larry and his brothers grew up making music, but only started to seriously pursue a professional career together in 1957 as the duo of Larry and Ray Mercey. They were a regular act on the CKNX Barn Dance radio show and later CKNX television. Their first hit, 'Just the Snap Of Your Fingers' was released in 1961, following their signing to Chateau Records. Joined by their third brother, Lloyd in 1966 they went on to perform and record together for over 30 years first with the RCA label and then with their own MBS label. Larry Mercey wrote several of the group's hit songs. In total, The Mercey Brothers had six songs reach the top of the Canadian country music charts with another 18 tunes reaching the top 10. They released 12 albums and 35 singles and eps. The Mercey Brothers were nominated for 15 Juno awards, winning 7. Their first was a Gold Leaf award at the first ever award show. The trio were named group of the year by the CCMA and Big Country Awards in 1985 and 1986 respectively. In 1973, The Mercey Brothers opened their own recording studio called Mercey Brothers Recording in Elmira, Ontario. They also started their own Record Label, MBS (Mercey Brothers Sound) in the late 70's, releasing their own recordings and signing, among others, fellow Hall of Fame inductee Marie Bottrell. The trio toured extensively in Canada and appeared on major CBC, CTV, and syndicated country music TV series. The Brothers were asked to perform the national anthem for the Toronto Blue Jays. They performed early in their career at the Grand Ol' Opry in Nashville and toured in the late 1970s in England and Germany and in the mid-1980s in Holland and Scandinavia. The Mercey Brothers were inducted into the Canadian Country Music Hall of Fame in 1989, which is the same year they disbanded. Larry Mercey then began a solo career fronting the Larry Mercey Trio with George Lonsbury and Al Alderson. Mercey was nominated for Best Country Male Vocalist at the Juno Awards in 1991 and 1993. His 1993 single "If I'm Only Good for One Thing" reached the Top 20 of the RPM Country Tracks chart. In total, as a solo artist he released 3 albums and 9 singles and eps. One of Larry's fondest memories is hearing Charlie Pride's recording of "America the Great," a song Mercey co-wrote with Georgia native Ed Gowens. Larry moved to Ilderton 6 years ago and completed his Autobiography, "Have Mercey: My First 60 Years Making Music." He continued to perform until the pandemic paused live music in 2020.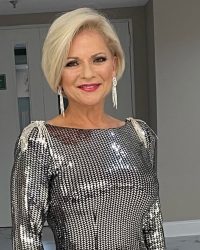 Cherril Rae Yates, one of 8 children, was born in the United Kingdom and moved to St. Thomas as a child. She began singing at a young age and was lead singer for the popular local band Comic Opera. At 17 she moved to study music at The Cardiff College of Music in Wales and began performing in the UK. Yates was booked on a BBC variety show hosted by Robbie Rae and soon after they were married. The Raes, a Cabaret style act, was born. Cherrill convinced Robbie to move to Canada and they began touring in Canadian venues from coast to coast. While performing at Ye Olde City Hall here in London, they caught the interest of reps from Dixon-Propas Productions. This led to a record deal with A&M records in 1976. Soon after on the advice of their management team, they reinvented themselves with more of a dance/disco sound. They recorded a cover of the Doris Day song "Que Sera Sera" as a dance track, and it hit the Canadian charts peaking at #1. It also earned them a Juno award nomination for best selling single. The success of the single lead to their first album "The Raes." This album went gold and a second album was quickly recorded. "Dancing Up A Storm" was released in 1979 and included the big hit (on both the pop and dance charts) "A Little Lovin' (Keeps the Doctor Away)." 1979 saw a successful year of mini-tours of Europe and the US, which included appearances on US television shows such as American Bandstand, Soul Train and The Midnight Special. They also hosted their own Variety Show on the CBC. The show was called The Raes Variety Hour and made its debut on June 30, 1978, as a summer replacement for the Tommy Hunter Show. The show continued in 1979-80 as a half-hour show and retitled The Raes. It lasted until February 1980. 1980 saw the release of their third and final album "Two Hearts" and a Juno nomination for Most Promising Group. But musical tastes were changing and The Raes were dropped from the A&M roster near the end of 1980, their career as a duo was over and they divorced soon after. They remained friends and occasionally worked together until Robbie moved to Thailand and sadly passed away in 2003. Cherrill released a single for A&M while still using the Rae last name. It was called "I Know I'll Never Love This Way Again", with the song "Gonna Burn My Boogie Shoes" on the flip side. Cherrill went on to perform with the "Men's Room" releasing an EP and one LP. She performed in several other acts, including Backstreet, Rae and Rockit, and her own lounge act, The Cherrill Rae Trio. In 2002 she began performing for Carnival Cruise Lines and in 2008 released "Look At Me Now" a CD on the Society Hill label. Today she continues to perform her nightclub act and lives in Florida.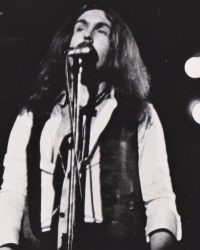 While you may not immediately recognize his name, you will recognize Rory Dodd's voice from countless hits. Rory Dodd was born in Port Dover Ontario into a musical family. His mother Maureen Dodd was a well-respected music teacher and his older brother, Cal, is a jazz vocalist and jingle singer. Rory Dodd began singing Irish folk songs at the age of four, along with his older brother Cal. Cal was involved in a rock version of Hamlet for CBC Radio, and Rory successfully auditioned for the part of Horatio. As a teenager Rory and his brother moved to New York to perform the newly renamed "Rock-a-Bye Hamlet" on Broadway where he met Meat Loaf. Meat Loaf was so impressed with Rory's 4 octave range and his unique falsetto trademark that he tagged him to perform on his upcoming album, 'Bat Out of Hell.' Meat, as Rory calls him, introduced Rory to Jim Steinman an American composer, lyricist, record producer, and playwright who worked with an unending roster of the top acts of the 70's, 80's and 90's. Rory became Steinman's go-to vocalist performing on demo tapes of his music. While working with Steinman, Dodd met many top artists who sought to use him as a backup vocalist. He appears on tracks with artists including James Taylor, Carly Simon, Celine Dion, Bon Jovi, Barry Manilow, Lou Reed and Patty Smyth to name but a few. In 1983 Dodd performed on the number one, two and three songs in the country at the same time: "Total Eclipse of the Heart," a duet he sang with Bonnie Tyler ranked No. 1, followed by "Making Love Out of Nothing at All" by Air Supply at No. 2 and "Tell her About it" with Billy Joel at No. 3. Rory sang lead on three songs on Steinman's solo album Bad for Good. One of the songs from this album, "Rock and Roll Dreams Come Through", was Rory's biggest hit as a lead singer, reaching Number 32 on the Billboard Hot 100. Dodd also sang with Fire Inc. which released two songs for the "rock 'n' roll fable" film Streets of Fire in 1984. Rory also provided the singing voices for "Tex and Rex" on the Shining Time Station in the late 80's and has done voiceover work for commercials. Dodd currently lives in Simcoe, Ontario.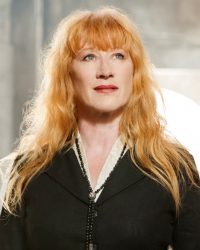 Born in Morden, Manitoba, singer, composer Loreena McKennitt moved to Stratford in 1981, where she initially worked with Canada's renowned Stratford Festival. She became "smitten" with Celtic music in the late 1970s. This connection deepened after viewing an exhibition of Celtic artifacts in Venice which celebrated the rich, ancient tapestry of sounds and rhythms and stories of Celtic history. She strongly believes that music is a conduit to greater connection and understanding for all people. Over the last two decades Ms. McKennitt has sold over 14 million albums from her catalogue of seven studio albums, three seasonal recordings, a live in concert DVD and two DVD documentaries. Her albums have earned gold, platinum, and multi-platinum sales awards in 15 countries across four continents. Ms. McKennitt has been awarded 2 Junos and earned 2 Grammy nominations and has performed for Her Majesty Queen Elizabeth II. In 1985 she established her own record label, Quinlan Road to produce and sell her recordings ethically. Ms. McKennitt is hands on with responsibilities that include everything from creating strategic business plans to overseeing marketing and promotion. In addition, Ms. McKennitt heads three charitable foundations she established. The Three Oaks Foundation provides financial support to cultural, environmental, historical, and social groups. The Cook-Rees Memorial Fund for Water Search and Safety has raised more than $4 million in support of water safety education, as well as search, rescue, and recovery operations. In 2000 Ms. McKennitt purchased a recently closed public school in Stratford and transformed it into the Falstaff Family Centre. The Centre focuses on the needs of families and children. Ms. McKennitt is a member of the Order of Canada and the Order of Manitoba. In 2002 and 2012 she was the recipient of Queen Elizabeth II's Golden and Diamond Jubilee medals and in 2013 she was appointed to the rank of Knight of the National Order of Arts and Letters by the Republic of France. She has been granted numerous honorary degrees by Canadian Universities and was appointed Honorary Colonel of the Royal Canadian Air Force. Ms McKennitt has a well articulated set of principles which she shares on her web site (https://loreenamckennitt.com/) which have made her a strong advocate for human rights.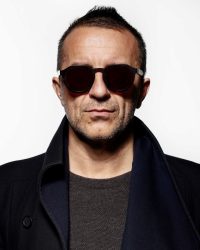 John Acquaviva, who moved to London from Italy at the age of 4 is a DJ, producer, artist, and musical entrepreneur. Acquaviva plays 50 to 60 shows a year around the world and works with artists as a producer and talent developer and appears as a speaker at universities and conferences. John got his start in the music business in the mid 80's at London's Dr Disc. His specialty at the time was new wave/electro, dance and the newer emerging house and techno genres. John began working as a DJ at Notes and then in 1991 began DJing at Western University's newly opened Max Club. He hasn't stopped since. John had a studio in his parent's basement to start and eventually acquired a very expensive Spectral digital recording and editing system. Rob Nation from EMAC found out about this and offered John physical space at EMAC in exchange for using the Spectral system for EMAC projects. An offer John accepted, and this helped bring hip hop sounds to EMAC and gave John a much larger studio to work in as he was now recording and producing. Acquaviva often worked in Detroit where he performed under the name of J'acquaviva+8. There he met fellow DJ Richie Hawtin who became his business partner. In 1989, Acquaviva and Hawtin founded one of the world's best known and influential techno labels, Plus 8 Records. They released the label's first records, "Elements of Tone" and "We Shall Overcome" under the name States of Mind. John is a pioneer in electronic music's technological evolution helping the genre make the transition from analogue to digital and from vinyl to turntables and laptops. Acquaviva and Hawkins developed "Final Scratch," a software program that allows DJs to connect digital files to turntables and have instant access to thousands of songs without crates full of records. He helped found and launch Beatport.com, the largest dance-music download site in the world. Acquaviva currently runs Definitive Recordings, which fosters new artists, DJ's and producers. Acquaviva has had, both personally and with his label, six number one hits and narrowly missed a seventh when his track "Sofa King", made together with Olivier Giacomotto, peaked at number two on the overall Beatport chart. In 2016 John moved into film producing with the award winning film, The Red Man, His career has spanned more than 4 decades, through thousands of parties, with millions of people having heard him play. He is always in high demand.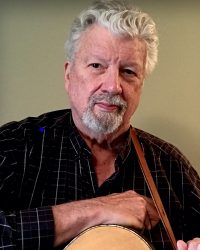 Paul Mills is a graduate engineer, musician, musical arranger, graphic designer and recently retired record producer/engineer. He has been part of the Canadian folk music scene and recording industry for over forty years. Raised in London, he graduated from Oakridge Secondary School and The University of Western Ontario. As a teenager Mills dabbled in rock and roll, but eventually the local vibrant folk music scene of the sixties and early seventies caught his attention, shaping his musical tastes and setting the course for his future. During his university days, it was music that kept him busy at night. He frequented Smales Pace, a local coffeehouse, where he hung out and played with the likes of Stan Rogers, Willie P. Bennett, David Essig, David Bradstreet, Doug MacArthur and Laura Smith. Following in the footsteps of his friend Victor Garber he mastered the finger-style approach to guitar playing and went on to perform in folk music groups such as The Balladeers, The Windy Sprinkle and The Paisley Giraffe.. Although he got a Masters degree as a chemical engineer, Mills ultimately chose to follow his love of music and joined CBC Radio in 1972. In 1975 he created a national folk music program called "Touch the Earth" hosted by Sylvia Tyson and this put him in the position to promote and record folk musicians across Canada. After that he became Executive Producer of Radio Drama and later went into management. In the mid-nineties, he left the CBC to open his own production company and recording studio "The Millstream." Mills has produced close to 200 albums working with artists such as the late Stan Rogers, Sharon, Lois and Bram, Terry Kelly, Ron Hynes and John Allan Cameron. Albums produced or engineered by Paul have earned six gold records, two platinum records, six Juno nominations with two wins, and five East Coast Music Awards. He is also a founding partner of the Borealis Recording Company, an artist-friendly home for Canadian Folk and Roots music. As an accomplished performer and songwriter, he has been playing both solo and back-up in small clubs, concert halls and folk festivals across Canada. His primary instrument is guitar, but he also plays mandolin, banjo, bass and ukulele. He has appeared on many of the albums he produced under the name of Curly Boy Stubbs and in 2006, Paul finally released a solo album, "The Other Side of the Glass". He also performed with Joanne Crabtree in the duo Crabtree & Mills which put out three albums. He and his son Trevor collaborated on an album called "This Boat That I Built With My Father" in 2017. In addition to his work as a producer and performer, Paul has served on various Boards: he is the Past President of the Ontario Council of Folk Festivals (now Folk Music Ontario) and has served on the Boards of Folk Music Canada and the Canadian Folk Music Awards. Since moving back to London in 2014, Paul served on the Board of the Home County Music and Art Festival for six years, the last three as Chair. In 2011, Paul was awarded the Estelle Klein Award by Folk Music Ontario, an award which recognizes the work of an individual who has made significant contributions to Ontario's folk music community. More recently, in May of 2017, Paul was named as a Member of the Order of Canada, a prestigious honour given to those whose life work has made a significant contribution to Canada.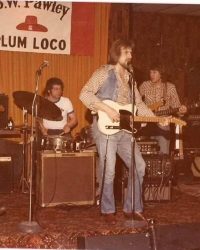 Plum Loco played the bar circuit across the province for more than three decades with interruptions and personnel changes along the way. The band featured some of London's most talented musicians including Brian B. W. Pawley, Ken Kalmusky, John Till and Chuck Grover, all of whom have been considered individually for induction into the Hall of Fame. Having played in a wide range of garage bands throughout the sixties, the musicians morphed into Plum Loco in 1976 featuring Pawley, lead singer and rhythm guitar, John Till (who backed Janis Joplin in the Full Tilt Boogie band) on guitar, Ken Kalmusky (who played in Ian and Sylvia Tyson's Great Speckled Bird) on bass, Billy Hilton on drums (who had played with the Johnny and the Canadians) along with Dave Warner on piano. Their music was what Pawley described as "cow rock" or "crock, Texas-style stuff, sort of rock and country." They pounded away on the club circuit year after year, which is how you made it back then. They played most of the venues in South Western Ontario including Fryfogles, The Firehall, Kelly's Boogie Parlour in London where they always drew a crowd. Plum Loco never got around to recording an album: "We were too busy having a good time," said Pawley of the band that became one of the most popular in the province. Pawley left the band in 1980 to play with Ronnie Hawkins and in 1983, Pawley got a record deal releasing "Too Many Parties" and "Livin Lovin' and Drinkin' and toured extensively until 1990. He then returned to the region and reformed Plum Loco. When Ken Kalmusky died in 2005, John's son Shawn became Plum Loco's bass player. Billy Hilton passed away in 2009 and Plum Loco retired his position. A new permanent drummer to replace him was never hired. "We had some fun, I'll tell you," said Pawley, who moved to Prince Edward Island a few years ago.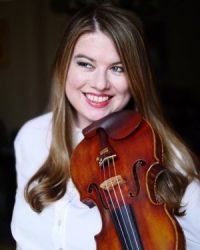 Lara St. John was born and raised in London. She earned the title of child prodigy when she began playing the violin at the age of two and gave her first public performance as soloist with an orchestra at four. In 1980, at the age of 9, she won grand prize at the Canadian Music Competition. At age 10, St. John made her European debut and spent three years touring the continent. Accepted at the age of thirteen, St. John entered the Curtis Institute of Music in Philadelphia, where she earned her degree. While at Curtis, St. John was sexually assaulted by a teacher. Despite reporting this to the headmaster repeatedly, her complaints were ignored. It was not until an article was done by a newspaper in 2020 that St. John's complaints were taken seriously. An independent report finally acknowledged that her complaint was credible, and she was issued an apology almost 35 years later. She hopes the outcome will protect future students. In 1988, at sixteen, she moved on her own to the former Soviet Union, becoming the youngest post-graduate student at the Moscow Conservatory. She traveled throughout the Soviet Union and Eastern Europe. St. John eventually returned to her studies and attended three different academies: the Guildhall School in London, Mannes College of Music in New York and the New England Conservatory in Boston. She has performed at some of the world's greatest venues and with major symphony orchestras including Cleveland, Philadelphia, Minnesota, Seattle, San Francisco, Toronto, Montreal, Vancouver, the Boston Pops, the Knights, the National Arts Centre Orchestra (Ottawa) and with major orchestras across South America, Europe and Asia. St John has released thirteen albums Her first release "Bach Works for Violin Solo" in 1996 was controversial. The cover features an image of her holding her violin across her seemingly unclothed body. Although in her mid twenties, her youthful looks generated talk of child abuse. The album sold over 25,000 copies, a best seller by the standards of the classical music industry. She founded her own record company Ancalagon Records in 1999. St. John's recordings are popular on iTunes. Her Bach: The Six Sonatas and Partitas for Violin Solo was iTunes' best-selling double album of 2007. Her previous recording, Bach: The Concerto Album, rose to number one in the iTunes' classical category in 2005. St. John has won a wide variety of competitions. In 1997, upon winning the Canada Council Stradivarius Prize, St. John was given the two-year use of a Lyall Stradivarius built in 1702. In 1999, an anonymous donor made a permanent loan to St. John of the 1779 "Salabue" Guadagnini. Lara and her brother Scott St. John won a Juno in 2011 for Classical Album of the Year (Large Ensemble or Soloist with Large Ensemble Accompaniment.) In 2021 Lara was invested with the Order of Canada for service to society and innovations which ignite the imagination. She has often stated that her mission is to bring younger listeners to classical music.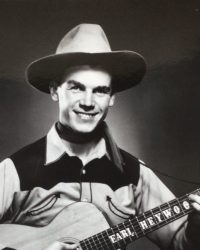 Earl (Carlyle) Heywood, born in Exeter in 1917, was a singer-songwriter, guitarist, and broadcaster. Along with Wilf Carter and Hank Snow, Heywood is considered one of the pioneers of Canadian country music. Dubbed 'Canada's No. 1 Cowboy Singer,' he is also regarded as one of the leading country musicians in Canadian radio. Heywood learned guitar at age 10, but he began his career playing tenor euphonium with the Exeter Brass Band. He served in the army during World War II, and his experiences were expressed in the song 'Living in the Army,' which became the theme of his first radio show on CFCO in Chatham in 1941. In 1942 he relocated to station CKNX in Wingham, where he remained for the next four decades. As lead vocalist and musical director for the weekly series CKNX Barn Dance, Heywood quickly emerged as the station's highest-rated performer. He built on his popularity through live appearances at dances and events throughout Southwestern Ontario. In 1946, he became host of CKNX's Serenade Ranch, which ran for seven years. As CKNX began expanding into television, Heywood was tapped to headline the musical showcase Circle 8 Ranch. He also appeared on other series including The Range Riders Show and Western Roundup. In 1948 Heywood and the Serenade Ranch Gang signed to RCA Victor, and released self-penned hits including the "The Alberta Waltz" and "The Tears of St. Anne." In 1954 RCA Victor declared a National Earl Heywood Week. Heywood also made three albums for Dominion Records, including the popular "Tales of the Donnelly Feud" for which a corresponding song folio was published by Canadian Music Sales in 1971. In all, he wrote and recorded some 300 songs across the span of his career, including sessions for Rodeo and Banff released under the name The Heywood Family featuring wife Martha and children Patricia and Grant. His last recording was the 2006 CD "The Heywood Family: Canada's First Family of Song." Heywood was inducted into the Canadian Country Music Hall of Fame in 1989. Heywood also co-founded the Wingham-based Barndance Museum and Entertainment Society, and with Martha continued hosting traditional country dances throughout the 1990s. He passed away on September 17, 2006, at the age of 89.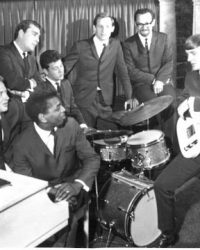 The Johnny Stevens Sextet grew out of several local bands including the Belaires and the Hi-Fi's. Johnny Stevens the band's charismatic talented lead singer hailed from Nova Scotia, the sole black member of this R&B styled outfit. According to bass player, Reini Strasser, Stevens was well spoken, polite, handsome and a great singer but, unlike most front men, not egotistical. The band was rounded out by drummer Billy Hilton, lead guitarist Ken Gough, organist Lou Crockett, piano player Joe Dengler and sax player David Atwood. They drew influence from late hour broadcasts on WLAC out of Nashville, where host John R played "real Blues". The underage band members also snuck into the Brass Rail to listen to "The Hawk" where Ken Gough would steal funky licks off Robbie Robertson and Bill Hilton learned to twirl drumsticks like Levon. For several years they mostly played area dances and rock shows, including acting as opening band for Dave Clark Five and The Supremes in London. As popularity grew, the group began to play nightly at several local and area clubs, mainly Campbell's and The 400 Club. At this point they signed with Saul Holiff, who notably managed Johnny Cash. Holiff, made arrangements to have the group record their 45 single for Columbia Records in New York City. It was at this time the group renamed themselves Johnny and the Canadians. "A Million Tears Ago" and "Say Yeah" were written by the Gough and Crockett in the 60's British Invasion style and did well on the charts. Local popularity surged and the group quit their jobs and went on the road, performing at clubs and stage shows throughout Ontario and Quebec, frequently sharing stages with contemporary musicians like Ronnie Hawkins, David Clayton Thomas and Bobby Curtola. They once rejected a month-long tour of Florida when the promoter suggested they needed to replace their singer, who was black. Johnny and the Canadians were a "ground-breaking" band who helped bring down racial barriers, the late Stevens one of the few Black front men in Canada in the early days of rock 'n roll.
Bert, Joe and John Niosi were staples of the big band community in Canada. Joe was acclaimed as the best bassist in Canada, Johnny a sought- after drummer and Bartolo (Bert), a band leader who played both woodwind and brass instruments. There's a famous story about him once playing every instrument in his 14-piece band except for the bass fiddle — he didn't play strings apparently— during a Second World War benefit concert. Like the young Lombardos, the Niosis were pupils of Prof. Pasquale Venuta at the The Marconi Club of London. At 14 Bert went with the Lombardos to the USA for a successful six-week engagement in Cleveland but left the band after the tour as he missed home and his mother missed him. When he returned to London, he formed his first band with Joe and Johnny, which by 1931 became a nine-piece orchestra. In 1932 they expanded the band again and moved to the Palais Royale dance hall in Toronto where, in an 18-year residence, Bert became known as 'Canada's King of Swing'. Joe Niosi left the orchestra to tour Britain with Ray Noble's orchestra in 1938. Johnnie played with an RCAF band in Ottawa after he left his brother's orchestra in 1942. After the war, The brothers embarked on a career with the CBC, Joe and Bert as members of the Happy Gang, a lunch time radio variety show that was one of the most popular shows in Canada with more than two million listeners, and Johnny as a member of the house band for the After Hours television program. In the 1960s, the three brothers reunited to play background music for the CBC-TV panel show Front Page Challenge. Bert went on to be music director of the TV series Four for the Show, Cross-Canada Hit Parade, and, 1965-76, The Tommy Hunter Show. John passed away in 1965, followed by Joe in 1977 and Bert in 1987.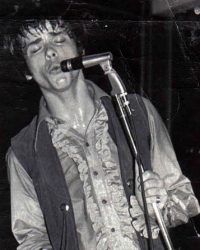 Grant Smith, a powerhouse R&B singer, was born and raised in London. At the age of 16, he was "asked to leave" Wheable High school. He was sitting around the house doing nothing, when his mother handed him a classified ad for a drummer needed for musical comedy act and told him to get the job or move out. He got the job, joining Zeke and the Moonshiners and setting out on the road. After a few months he convinced the band to drop the slapstick comedy and change their name to the Missing Links. Members of that band eventually joined an act from Toronto, Grant moved out front on the microphones and Grant Smith and the Power (or sometimes EG Smith and the Power) was born. They started out playing high school dances all over Ontario and Quebec and during their first year and their upbeat R&B sound and Grant's wild dance moves helped them establish a solid fan base. The band was constantly on the road, but anytime they played London it would be a sell out. In the fall of 1967, the band recorded its debut single, an R&B version of "Keep on Running" backed with "Her Own Life", an original composition by Grant Smith and organist Val Stevens. "Keep on Running" was released in January 1968, on Boo! Records. This was followed by an album on the same label. They began a tour in the United States and in New York City the band was offered a deal by Tony Orlando, pop star and A&R man for MGM, and in the early spring, the single "Thinkin' About You" was released on MGM Records. In 1970 Grant Smith and The Power relocated to Las Vegas, where they had a successful run. Even after the demise of the band, Grant continued to work in Vegas, as a singer for jingle writers, a choreographer, and as an entertainer, landing him numerous return engagements to Caesars Palace. Grant also produced and acted in television movies, hosted the Miss Teen Canada Pageant and Jerry Lewis Muscular Dystrophy telethon, and made several appearances on everything from the Tommy Hunter Show to the Juno Awards. Smith starred, directed and co- produced Red White and Hot! a Vegas-style variety show featured at the 1988 Calgary Winter Olympics. Back in Toronto, Grant has also been working on a novel and produced a documentary on Elvis Presley fans, Mentally Elvis.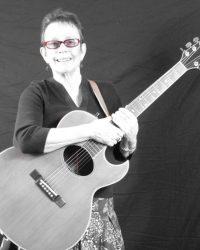 Nora Galloway arrived on the London music scene in 1975, when she left her home in Stratford to attend the University of Western Ontario. She started out playing in a duo with fellow student Trish Colter (who just recently retired from her teaching position at Humber College.) The Colter and Galloway duo started playing at Uncle Billie's Folk club (in the basement of Fryfogles) before graduating to Smales Pace and its successor The Change of Pace. Later in the 80's, she played with Prairie Wing (a country/rock band with a touch of rockabilly.) Besides playing JR's, Town and Country and the Embassy here in town they also toured cross Canada for 8 years and released a live recording. She still plays with some of the members of that band (Ronnie D and Rod Perkins.) She then formed a folk trio "the Sirens" with Donna Creighton & Jo-Anne Lawton. After recording 2 albums with the Sirens, she moved on to form her own band "The Galloway Band" (with Rod Perkins and Kieran Kane) which toured Europe. The next band she formed was a classic country group, the Decorative Knobs (featuring London Music Hall of Famer Jerry Fletcher on guitar) which also toured Europe and released one album. Following that, she played for 10 years with Foxtail, an internationally renowned bluegrass band which played Ontario and toured extensively Michigan and the southern states. They released two CDS and she won the Central Canadian Bluegrass Award for female vocalist of the year in 2005, in 2006 she was a BX 93 Country Awards winner and a Jack Richardson Bluegrass Award winner in 2011. She's played with the Dixie Flyers and has opened for such artists as Conway Twitty and Jeannie Shepherd. Twice she was featured with Orchestra London in their Jeans and Classics series (once was with London Music Hall of Famer & CCMA Hall of Famer Marie Bottrell.) She's played the Home County Folk Festival on numerous occasions as well as Hamilton's Festival of Friends, Owen Sound's Summer Folk Festival, The Tottenham Bluegrass Festival and the Shady Grove Bluegrass Festival in Nanton, Alberta. Her current band, The Tearjerkers (which she formed with Rod Perkins and Kurtis Kane) released a CD a couple years ago: "Songs From an Empty House." Known as the little lady with the big voice, she takes the music seriously…….herself , not so much.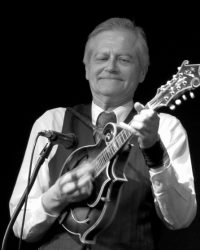 One of the most versatile, and talented fiddlers in Canada, multi-instrumentalist John P. Allen is known not only for his musicianship but also for his commitment to the London area. Born near Lambeth in 1953, Allen was raised on the family farm, taking up the fiddle in 1968, while still in high school. During his first year at University, he met the Good Brothers, joining their band and touring across Canada and into the United States. Since then, John has played and recorded with Ian Tyson and the Great Speckled Bird, founded the bluegrass band Big Redd Ford and played with legendary Tommy Hunter on an entire season of the Tommy Hunter Show. He has travelled to the Middle East not once, but twice, to entertain Canadian troops as part of the Canadian Army Show and represented Canada in an international Broadway-type show on a tour of China. Always remaining true to his roots, John joined sister Julie, and brother Joe in 1980 to form The Allen Family Reunion, while he toured and recorded with the Dixie Flyers. In 1982, John P. joined Canadian country institution, Prairie Oyster, receiving critical and commercial success. The band released 2 top ten singles off the 1998 release What Is This Country, 4 top ten singles from the 1991 album Everybody Knows and the number one hit "Such a Lonely One" off the 1994 album Only One Moon. With Prairie Oyster, John P. received 6 Juno Awards, and 11 Canadian Country Music Awards and in 2008, was inducted into the Canadian Country Music Hall of Fame. Apart from his success with Prairie Oyster, John P. exercised his fiddle skills with the critically acclaimed solo album The Canadian Violin. Described as an eclectic array of standards and contemporary material, John P. recorded favourite tunes as well as original material, demonstrating the various styles of fiddle playing in Canada. Today, John P. is still the go-to fiddler for numerous long-standing local bands. The family band is still going strong, with the newest version of the Allen Family Reunion featuring John P's daughter Beverly and nephew Paul in the mix.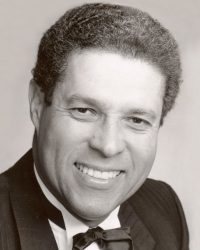 Garnet was a distinguished Canadian opera singer who gained recognition in North America and Europe. Born in 1937 and raised in London Ontario, Brooks first job was working at his father's service station, where he sang while pumping gas and cleaning windows. Those who heard him encouraged him to train, and he did. He started his music education in London, but eventually moved to Toronto to study at the Royal Conservatory of Music and the Opera School of Toronto. He made his Canadian Opera Company debut in September 1963 as von Faninal's major-domo in Der Rosenkavalier. In his early career, Garnet also sang with the Western Opera Theatre of San Francisco, and made several appearances at the Stratford Festival, Guelph Spring Festival and Marlboro Festival of Vermont. In 1967 a Canada Council travel grant enabled him to audition at opera houses in England, Germany, and Switzerland. In 1974, he launched an extended European career which found him performing throughout Switzerland, Austria, Germany, England and Holland, including guest solo roles with the Salzburg Opera Company of Austria, the Glyndborne Opera of England and the Stadttheatre in Bern, Switzerland. Garnet has performed with every major symphony orchestra in Canada and his many concert dates have included recitals, oratorio, symphony and television performances. In 1982, he returned to London, joining the Faculty of Music at the University of Western Ontario. Brooks moved to Regina in 1983 to teach at the University of Regina and to head the voice department of the Conservatory of Music there. He retired in 1997. He continued to perform, including occasionally with the Regina Symphony Orchestra, into the early 2000s. His voice has been described as a genuine high tenor, lyric rather than heroic, clear and vibrant in sound and effortlessly produced. Garnet Brooks passed away in July 21, 2009 in Regina Saskatchewan.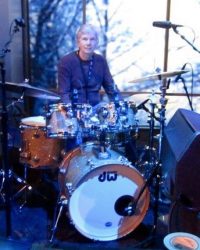 Born in Plymouth, UK, 1949, Graham moved with his family to Ontario as a baby. He first began drumming with the 'Police Boys Band' of London at the age of eight. Deemed gifted, with an aptitude for rhythm, his father Ronald arranged for private lessons with Police band alumnus Don Johnson. Weekly rehearsals under local band director Martin Boundy and others led to joining the London Symphony Orchestra at the age of 13, and stints with local jazz band leaders Johnny Noubarian, Johnny Downs and Ron Brown. Graham's first exposure to rock n' roll was with the band 'Ken Maddox and the Mystics', which he joined at the age of 14, followed by playing nine piece band 'King Lear and the Playwrites', which instilled a passion for blues, R&B and rock. Still in his teenage years, Graham's destiny changed forever when former Mandela frontman George Olliver needed a backing band to play at promoter Nick Panaseiko's local nightclub 'Thee Image'. That lineup went on to tour the Eastern US and Canada, eventually recording the seminal album 'Digital Remaster' as 'Natural Gas'. Graham together with 'Natural Gas' keyboardist Brian Wray and guitarist Joey Miquelon, joined the London group 'Truck', recording one album for Capitol records and touring Ontario and Canada extensively in a trademark red converted school bus. Now 19, he moved to Montreal to perform and tour with 'Les Grand Ballet Canadiens' with 6 other McGill University avant garde percussionists as part of Paul Duplessis' 'Hip and Straight' composition sanctioned by the Canada Council. Gino Vannelli became the first major recording artist to recognize Graham's talents and relied on him to record some of his most significant work from 1973 to 1976 including Canadian gold records "Powerful People," "Storm at Sunup" and "Gist of the Gemini." Leaving Vannelli in mid 1976 he performed briefly with iconic Canadian guitarist Domenic Troiano when he received a phone request to audition for Santana. Three weeks after the audition in San Francisco, Graham found himself playing Wembley stadium as the start of a European tour that culminated in the live tracks recorded for 'Moonflower', Graham's first U.S. gold album. For the next 12 years, Graham toured with the Santana band, often at a grueling pace, performing countless concerts in multiple countries. It was an exciting, but exhausting period of his career. When his son was born Graham took a 2-year hiatus from Santana in 1985. Back in Canada he worked for producers Domenic Troiano, Stacey Heydon, Steve Sexton and Dave Tyson. But it wasn't long before a personal request from Carlos himself brought Graham back to Santana, eventually relocating back to Tarzana CA. In early 1988, playing hockey regularly with musicians and crew in Thousand Oaks, he reunited with technician Rick Kelly and former Santana producer Dave Devore. Working with REO Speedwagon, they tapped him to play with the Strolling Dudes, an REO spinoff group and when longtime REO drummer Alan Gratzer retired, Graham filled in for multiple tours. Next, former Gino alumnus Richard Baker and Graham were asked to tour Europe extensively with Canadian supergroup Saga. With the birth of his second son, the family moved to Portland, Oregon. Graham took a break from touring and taught and performed in the area. Playing at the renowned Portland jazz club The Hobbit, Graham reunited with Gino Vannelli, himself recently transplanted from LA with a freshly inked contract to record for iconic jazz label Verve. Vanelli asked Graham to work on what would become the critically acclaimed CD Yonder Tree. Graham recorded with many Portland artists, most significantly Gary Small, the eclectic Northern Cheyenne guitarist from Sheridan WY, together recording a winner for the Native American Music Awards. Graham gradually ventured back into road work. LA session guitarist Joe DiBlasi asked Graham to audition for Paul Anka, well known for his critical ear. Graham passed the late-night test to applause from the fellow musicians. Graham remained with Anka until 2021 when he decided to "retire from touring", but still plays with his own Graham Lear Trio. Graham is now living in Niagara-On-The-Lake with his soulmate Penny Steel whom he married in 2008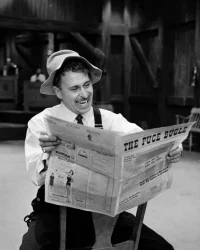 By all accounts, Gordie Tapp was a consummate performer – a comedian, musician, storyteller, scriptwriter known for his passion for performing and his professionalism. Those accounts also show he was a consummate human being – generous, caring and supportive.
Gordie was recognized for his contributions to entertainment as a member of the Canadian Country Music Hall of Fame in 1990. The Forest London Music Awards also inducts Gordie Tapp into its Hall of Fame April 2018.
 
His role as philanthropist may be less known than that of his characters Cousin Clem and Lavern Nagger from Hee Haw. But the impact he had on Canadian children earned him the highest honour in the province – the Order of Ontario in 1999 – and membership in the Order of Canada in 1998. Gordie was a lifelong supporter of the Canadian Muscular Dystrophy campaign and Easter Seals Society, as well as U.S. Shriners' hospitals for children and the Canadian Tim Horton foundation for children. For many years, he also was Santa for countless children through Hamilton radio station CHML.
 
It began in London, Ontario where Gordie was born in 1922 and started his career in radio. He honed his skills at Lorne Greene's Academy of Radio Arts. Moving from Guelph to Hamilton to Toronto and on to Nashville, he reached millions of people worldwide with his humour and music.
In Hamilton, he was asked to develop and host an evening show called Main Street Jamboree in the 1950s. From there, he hosted CBC's Country Hoedown for 10 seasons.
The rural cousin to Laugh-In, CBS's television variety show Hee Haw hired him as a writer and performer in 1969. His Cousin Clem played off fellow Canadian Don Harron's Charlie Farquharson persona. The show was hosted by Buck Owens and Roy Clark and drew country music's biggest names. Multiple Juno-winner Carroll Baker said Gordie helped get her a spot on the show in the early 1980s.
 
Although American, the show's writers were Canadian and the production company was named after Yonge Street in Toronto. Gordie had no intention of moving to the U.S. His family stayed in Ontario. "We were all up here and Dad didn't really think of himself as American," said daughter Kate Tapp-Mok. "He was very proudly Canadian and he had enough work here," she said. "He was a good family man."
 
Another London, Ontario country music legend was a friend and colleague. Tommy Hunter and Gordie performed on television, including the Tommy Hunter Show. "We were all new to television (in the 1950s) and Gordie was older and a professional, the elder statesman," said Hunter. "We had a lot of great experiences together. We had a close relationship, but we were always very respectful of each other's talent. I don't think Canada ever fully realized how talented Gordie was."

In the 1970s, Gordie released two singles, ("Nobody's Singing Them Cowboy Songs No More" which became a Top 10 hit in Canada, and "Many Others" which was in the Top 50.
 
"A lot of people in this business sound like your best friend and they're really nice people, but it's just a persona. He was a genuinely fun loving, happy guy," said Bob Bratina, radio personality and member of parliament. "He never put on any airs that he was something special. He was always a down-to-earth guy."
 
Gordie continued to perform charity shows and at retirement residences until a month before his death in December 2016. His last performance in the London area was in 2015 at Purple Hill Country Opry near Thorndale.
 
"When he got here, he said 'I'll just do 15 minutes' and get out of the way," recalled George Taylor, Purple Hill owner. "I told him he could keep the stage as long as he wanted and 45 minutes later he was still telling jokes. The people just loved him and his stories. He was such a professional, a real showman. He was a pretty special guy who performed with just about every country star. He was just a good all-round for country music."

 
With notes from:
The London Free Press, Joe Belanger, Dec. 20, 2016
The Globe and Mail, Dec. 20, 2016
 
Tapp's memoir, What's On Tapp? The Gordie Tapp Story Alias Cousin Clem, written with John Farrington, was published in 2006.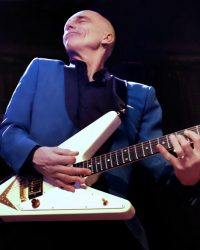 It should come as no surprise that Doug Varty ended up playing music. Months before he was born, his mother saw a fortune teller who predicted her child would spend his life in music. His father played piano, and both parents gave Doug a turntable and records – when he was just a baby! As a child, when he first heard The Rolling Stones, he fell in love with the electric guitar. At age 13, he formed his first band. In 1970, at age 17, Doug left London and headed to Toronto to join a band that first got started in Sudbury as Taxi, then as the Tote Family. By the time they moved to Toronto, recruiting Doug on piano and organ, they had changed their name to Sea Dog. They signed with CHUM Radio's Much Records, releasing 8 singles and one full length album (that in 1972). Over their years together they toured Canada with groups such as April Wine, Crowbar (Oh, What A Feeling), A Foot In Cold Water (Make Me Do Anything You Want), Fludd (Cousin Mary), Brutus, Lighthouse, Rush, and Sly and the Family Stone, along with solo artists Tina Turner and Bob Seger. Sea Dog broke up in 1975. During their five years together, a total of 14 musicians played with the group at one point or another. Doug was the only one to play with the group for the entire five years. He was also one of the principal songwriters within the band. Doug's next band was Lowdown, formed in London in 1982 with Ted Floyd and Brian Salt. Doug played keyboards and guitar, and sang. They released two full length albums ("Love Ya" originally in 1982 on their own Lady Records label, and "Gimme Some", originally in 1983) and six singles. Their first single, "Gimme Some", was written by Doug and it hit #1 on the Canadian Adult Contemporary chart in December, 1983. Their 6th and final single, "Baby I Know", also written by Doug, hit #5 on the same chart in August, 1985. They toured across Canada from northern British Columbia to Sydney, Nova Scotia. Many of their shows were fundraising events for Kinsmen/Kinettes, Lions Clubs, Rotary Club and others. Lowdown also had opening slots for major acts such as The Beach Boys, John Mellencamp, Roy Orbison, Neil Sedaka, the Four Seasons, and Ricky Nelson. They also performed on bills with Del Shannon, Peter Noone (Herman's Hermits), John Allan Cameron, Shirley Eikhard, Valdy, and B.J. Thomas. The band later shifted to mostly cover tunes until their break-up in 1996. Next up for Doug was the Doug Varty Band. In 1990, The Doug Varty Band won Labatt's Blue Band Warz, a contest against 1500 groups nationwide. They made it through regional and provincial judging to win first prize and the title of Best New Original Act In Canada. In the 1990s, he played five nights a week at Old Chicago's as part of the Old Chicago Band. He has also been part of the Bushdoctors and The Family Business Band, which he formed with his daughter Bizz Varty. They play rock, blues, funk and soul with vocal harmonies. Doug is also a multiple Jack Richardson London Music Awards winner. And he is a multi- instrumentalist, playing guitar, piano, organ, keyboards and harmonica. In 2012, Doug finally released his first true solo album, "Feel Free". The album was produced by Doug along with Bob Breen. Here is what Fireworks UK magazine had to say about the album: "Raspy, take-no-shit vocals, soaring guitar and constantly pounding bass give the Doug Varty Band a streamlined but hard-hitting sound that sees the three-piece storm through "Feel Free" – a rather glorious dose of blues rock, littered with great vocal hooks and memorable riffs." If playing in various bands over the years was not enough, Doug has also done performances as a tribute act. First up was a Bryan Adams tribute act. Then, in 1998, he began performing a Rod Stewart tribute show with the Powerhouse Band, an act that he has brought to places like Jamaica, the Cayman Islands, Las Vegas, Bermuda and throughout other cities in North America. This tribute act has allowed him to share the stage with some of the greats of the music industry, including Johnny and Edgar Winter, Roy Orbison, John Lee Hooker, Jeff Healey, Colin Linden, Colin James, Rick Derringer, Meatloaf, and Loverboy. It is a difficult thing to pull off being a cover act without being a stilted caricature, yet Doug nails it from the raspy voice, to the Rod wig and sexy swagger, to the skinny tie and white jacket while leaving plenty of room to improvise vocally. He relates and dances with his fans. He is very comfortable — a natural — as he impersonates another person's vocal, musical and entertainment style. And then he can just as easily turn around and be himself at the centre of the Doug Varty Band. On top of all his live performances, Doug also teaches guitar, bass, harmonica and vocals, sometimes to as many as 30 students a week. He is also part of Chris Murphy's "Blues In The Schools" program, bringing music to over a hundred elementary schools throughout Southern Ontario. Kid-tested, they introduce children to the history and cultural significance of blues. And if that is not enough, Doug is also certified yoga instructor. Doug Varty, musician, singer, songwriter, producer, teacher and proud Londoner. And now, a member of the Jack Richardson Music Hall of Fame.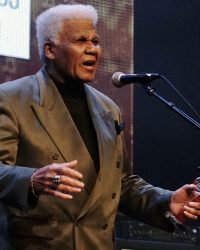 Joey Hollingsworth is famed as a dancer, singer, writer and actor. Living with his adoptive parents on Simcoe Street in London, Joey started tap dancing lessons as a young child. In 1946, while he was a pupil at Aberdeen Public School, he met and danced with the legendary Bill "Bojangles" Robinson at a London show. London fans remember him as a teenager dancing on the cafeteria tables at Beal secondary school and for the late Prime Minister Pierre Elliot Trudeau during an election campaign. During his stellar career, he has represented Canada internationally and lent his talents to support Martin Luther King's message during the U.S. Civil Rights movement. He made his debut on the CBC in the 1950s with the show "Pick the Stars" and later appeared on "Razzle Dazzle" and co-starred on "Portrait" with French-Canadian performer Joel Denis (as the first black Canadian and French Canadian respectively to co-star on CBC.) Joey was the first black Canadian to perform on the Ed Sullivan Show. He was also a frequent guest on Mr. Rogers' Neighbourhood / Mister Rogers Show appearing in over 48 episodes during the 1960s and1970s as the Dancing Salesman where his tap dancing shoes became famous.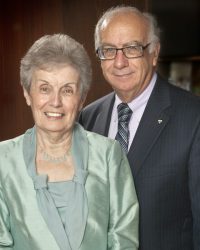 Gerald and Marlene Fagan have been a musical force in London for over 50 years. Both dedicated music professionals, their work with choirs has had an incredible impact in London and beyond. They met at the University of Western Ontario's Music School in the late 1950s and married in 1961. In the 1960s and '70s Gerald taught music in London, Ottawa, and Listowel, while Marlene raised their family of 5 children. She always kept her hand in music, leading church choirs and accompanying for Gerald when her schedule allowed. Back in London permanently by 1978, Gerald became Coordinator of Continuing Education at Fanshawe College and built the Fanshawe Chorus, the Gerald Fagan Singers, and the Concert Players Orchestra. Over the next 34 years, the choirs toured internationally. Gerald judged at the Junos and at CBC competitions and conducted choirs across the country. Gerald retired from Fanshawe in 2012 and he is now Artistic Director of the Bach Music Festival of Canada and director of London's newest chamber choir, Chor Amica. As a skilled manager, Marlene organized every detail of the Fanshawe College Chorus activities from space rental to finances with regular accompaniment on the piano. Marlene also found time in the late 1980s and early 1990s to run a talent agency, EML International Artists Management. In 2016, Gerald was honoured to be named a member of the Order of Canada.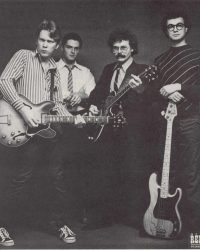 With a name that caused some radio deejays a bit of concern, Uranus formed in their hometown of London, Ontario in 1977. Jack Whiteside (guitar), Frank Ridsdale (guitar/piano), Jerry Fletcher (bass) and Dexter Beauregard (drums) bucked the current trends of arena rock and disco, preferring instead to play rock'n'roll and rockabilly, packing their favourite venues. After a slow start with their debut record in 1978, they signed with Trilogy Records in Toronto a year later, releasing "You're So Square" in 1980. The single reached top ten status on radio stations throughout Canada and on the strength of this single, the band hit the road for a highly successful Western Canada tour during which they ended up performing on CBC Television. Twice! They convinced the owners of the Blue Boot Hotel (through beer sales alone) to open their doors to the up-and-coming punk scene that was forming. They paved the way for bands like the Demics, the Regulators, and the Zellots who now have a new-wave / punk appropriate home in the renamed Cedar Lounge. A second single, 'The Ballad of Gilligan's Isle' was released, and an Eastern Canada/European tour was in the works, when the band decided to pack it in at the height of their fame. All the members of Uranus are still active in the local music scene today.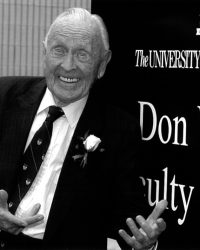 It's almost impossible to truly gauge the impact Don Wright has had on London music. At 14, he won a gold medal for his cello performance in a Canada-wide competition. He then formed a dance band with his brothers and played across Ontario. He graduated from Western University and became a teacher and was later appointed Director of Music for London schools. During World War II, Wright conducted shows for the troops. In 1946 he became General Manager CFPL radio and discovered up-and-coming country music star Tommy Hunter. While there, he recorded with his daughter, Pricilla, and the single "Man in a Raincoat" was a top ten hit. With his wife Lillian, he formed the Don Wright Chorus, and was introduced on-air by the legendary Guy Lombardo, a fellow Londoner. They received airplay across Canada and the United States. He honed his skills as a composer and began orchestrating and publishing music. He became known as "The Jingle King," crafting radio and TV jingles. Don was appointed musical director for "The Denny Vaughan Show" and the "Wayne and Shuster Show." Western's Faculty of Music is named after the legendary musician, composer and conductor. Don Wright passed away on June 27, 2006, at the age of 97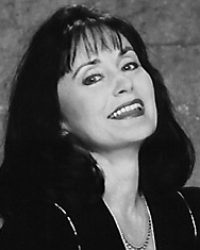 Priscilla Wright hit it big in 1955 with her international top ten single, "Man in A Raincoat." The song was recorded at the CFPL radio studios with her father Don Wright and his septet providing backing vocals. The song was such a smash hit, she was invited to sing it on the Ed Sullivan Show in July 1955. That same year, she was selected by Cash Box Magazine as the "Most Promising Artist of the Year." Priscilla's success led to a film contract with Twentieth Century Fox and several film and concert appearances with Elvis Presley. After that, Wright took a hiatus from the music industry until the 1980's when she teamed up with legendary producer Jack Richardson to record Michael Bolton's "Heartbeat" hitting No. 8 on the Canadian radio charts. Priscilla Wright's career has continued to blossom, receiving a Juno nomination as Most Promising Artist in 1993, and going on to perform with Canada's top musicians such as Peter Appleyard, Mart Kenney, Moxie Whitney The Toronto Pops Orchestra and Hamilton Philharmonic. She has performed at the Montreal Jazz Festival and at the Rock and Roll Hall of Fame in Cleveland, Ohio. Priscilla continues to sing with her own band at top venues across Canada.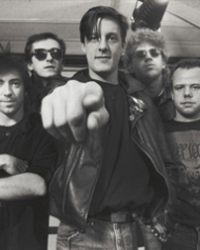 Eclectic and experimental, Sheep Look Up hit the stage in 1982. While Sheep Look Up began as a solid punk band, they soon adopted punk as an attitude, rather than a straight musical style, and ventured into other musical genres, even creating their own electronic instruments and soundmaking devices. The band's first release was the four-song cassette Entropic Concern which charted on Canadian university and college radio stations. The band was also featured on various alternative compilation albums including London Underground, a compilation released by CHRW FM. Their self-titled vinyl EP was released in 1986 featuring four songs: "Rapture", "Falasha", "Big Heart" and "Spaghetti Western". The EP received airplay on alternative radio stations across Canada. That same year they were nominated for a CASBY Award. In 1988 a rough mix of their soon to come full-length LP circulated as a demo tape. It featured four songs recorded and produced with Chris Wardman, but a final version of the LP was never released. Sheep Look Up released three music videos – all garnered Much Music attention and airplay. Over the course of their career they toured across Canada and the U.S., and opened for some of the biggest acts, including The Fall, The Stranglers, Marianne Faithful, Gene Loves Jezebel, and Shriekback. The band spent the spring and fall of 1988 doing a variety of showcases for major labels and a number of North American, Canadian and European subsidiaries, but soon after disbanded. They set the pace for indie bands in London and became the benchmark of their day.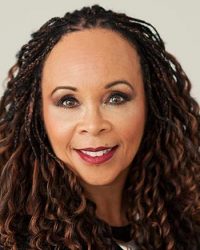 Denise is a singer and actor whose debut Jazz cd "Trust the Moment," recorded in 1998, brought her to the attention of jazz lovers across Canada. Denise has performed with many great artists including acclaimed trombonist Ray Anderson, Gospel/Blues legend Jackie Richardson, Flamenco guitarist Jesse Cook and Aretha Franklin. And she has performed with symphony orchestras and at festivals including the du Maurier Downtown Jazz Festival (Toronto), Ottawa Jazz Festival, The Royal Canadian Big Band Festival (London), Bluesfest (London), Waterloo Jazz Festival and Sunfest (London.) Denise also enjoys acting and has been part of The Grand Theatre (London,) performing in the Fats Waller musical Ain't Misbehavin', Wang Dang Doodle with Denis Simpson and A Streetcar Named Desire. Denise's one-woman show, Jazzabel premiered in September 2004 at the McManus Theatre (Grand Theatre), London, Ontario to sold out audiences. In October 2005 Jazzabel was performed in Washington, DC at the National Museum for Women in the Arts and in February 2006 to audiences in New York City at Urban Stages Theatre. Denise's recording credits include seven CD's. She is honoured with being the recipient of the Queen's Golden and Diamond Jubilee Medals. In 2003 she was named a YM-YWCA Woman of Distinction in the Arts and Heritage category. In April 2006 the Hyde Park Rotary presented her with the Paul Harris Fellowship Award, Rotary's highest honour. In 2008 and 2014 she won Jazz Artist of the Year at the Jack Richardson awards. In February 2009 the London Black History Committee honoured Denise with the Black Community Achievement Award in recognition of her accomplishments, contributions, and support to her community. Denise is a volunteer with Canadian Aid for Southern Sudan and has made many trips to South Sudan, where she helps to deliver a music and art camp for children. She is also a volunteer with Educate the Children, helping to raise funds for a school in Nigeria.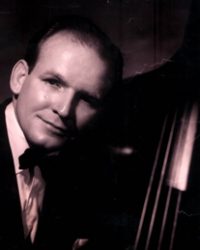 Bass player, fiddler and impresario Jack Fallon was born in what his friend Spike Milligan of The Goon Show called "a log cabin" – a comment his sister, Irene Fallon, corrected to "a log cabin called St. Joseph's Hospital." Growing up in the Ballymote area, Fallon became part of the London dance band scene. He studied with the London Symphony Orchestra founder Bruce Sharpe and played in the Frank Crowley band. He knew future London Music Hall of Famers such as the Lombardo brothers and Alf Tibbs. Jack Fallon first played the violin before switching to bass at age 20 when he began playing in The Streamliners Band– while serving in the RCAF (Royal Canadian Air Force) in Britain. After the war, Jack stayed in Britain building on a career that saw him play with The Beatles, Duke Ellington, Lena Horne, Noel Coward, Bob Hope, Sarah Vaughan, Django Reinhardt, jazz legends Fats Navarro and Tadd Dameron, country stars Tex Ritter and Tennessee Ernie Ford, bluesmen Big Bill Broonzy and Josh White – and a host of others. Fallon's "highly modern-for-its-period bass playing" and "oh-so-attractive Canadian accent" – to quote British critic and cornet player Digby Fairweather – helped him make his mark from classical music at the Royal Albert Hall to jazz and pop. Off-stage he was a talent agent and booked gigs for The Stones and The Beatles early in their careers. Fallon's Cana agency booked the Beatles early in 1962 for 30 pounds sterling. He booked The Rolling Stones for half that amount in the same year. A few years later, The Beatles lured him out of semi-retirement to play on "Don't Pass Me By," from The Beatles' White Album. That's Jack Fallon on fiddle in 1968, playing a sequence penned by the "fifth Beatle" George Martin. He remembered recording with The Beatles fondly in his autobiography From the Top. Based in Britain for more than 60 years, Fallon lived in London, England, with his wife, Jean (now deceased), and their family. He was granted the Freedom of the City of London, England, in 2002. Jack Fallon died in 2006. He was 90.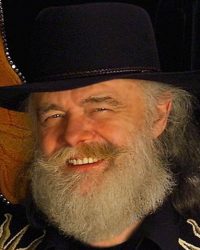 Garth Hudson was born August 2nd, 1937 in Windsor, Ontario. His mother, Olive, played piano, accordion and sang; his father, Fred, played drums, saxophone, clarinet and flute, and piano. Garth's family moved to London, Ontario around 1940. He went to Broughdale Public School, Medway High School, and the University of Western Ontario. Garth studied piano with Miss Nellie Milligan and Clifford Von Kuster, while learning theory, harmony, and counterpoint with Thomas Chattoe. He also played organ for services at St. Luke's Anglican Church. Garth then performed with dance bands and joined a rock and roll group, the Capers, from 1958 through 1961, before becoming the music consultant, organist and saxophonist for Ronnie Hawkins and the Hawks, from 1961 to 1963. After leaving Hawkins, Levon and the Hawks toured on their own. The band was introduced to Bob Dylan, who recruited them to accompany him on his controversial 1966 folk-rock tour. Garth eventually settled near Woodstock, New York and Dylan was a frequent visitor to the Hudson's pink-colored house. Garth recorded their collaborations, resulting in the legendary "Basement Tapes." In 1968, the Hawks became known simply as The Band and recorded their seminal debut album, Music From Big Pink. Over the next eight years, The Band continued recording and touring, releasing eight albums and performing for full houses around the world. Among the highlights of these shows were Garth's improvised introductions to "Chest Fever." The Band called an end to touring with a lavish final concert on Thanksgiving 1976 as documented in Martin Scorsese's film, "The Last Waltz." Garth spent the next 16 years in California's burgeoning music scene, contributing to several movie soundtracks, including "The Right Stuff" and Martin Scorsese's films "Raging Bull" and "The King of Comedy." He also enjoyed recording and collaborating with other musicians on their albums. Garth composed the music for Music For Our Lady Queen Of The Angels, a multimedia celebrational environment created in 1980 for the 200th anniversary of the City of Los Angeles. Garth continued to perform with The Band frequently through the '80s and '90s. He moved back to the Woodstock, New York area in 1991 and recorded three CDs with The Band. He has appeared on TV shows, such as Ed Sullivan, Bob Dylan's 30th Anniversary, Woodstock '94, The Late Show with David Letterman, The Tonight Show, Conan O'Brien, Saturday Night Live, Roots 94 (NRK-TV) Norway, Puistoblues Finland. He has recorded and performed with many artists, including Norah Jones, Los Lobos, Leonard Cohen, Van Morrison, Muddy Waters, Marianne Faithfull, Barenaked Ladies, Emmylou Harris, Sneaky Pete Kleinow and the Flying Burrito Brothers, Don McLean, Keith Richards, The Sadies and scores of others. Garth's long-awaited first solo CD, The Sea To The North, was released in 2001. He is developing a retrospective box set on Levon and the Hawks, 1956 to 1966, and contributed unheard tracks from his personal vault to Capitol Records' six-disc The Band: A Musical History box set. Garth and Maud, his actress/wife released their duo CD, Live at the Wolf (opening weekend of Wolf Performance Hall in London), as well as Garth's CD of Music For Our Lady Queen Of The Angels. Garth produced and released Garth Hudson Presents A Canadian Celebration of The Band in 2010 and has contributed to most of the tracks for The Beautiful Old 2013. Garth Hudson continues to enjoy producing, composing, arranging and performing with Sister Maud and his eleven-piece band. He lectures around the world, teaches Master Classes when his schedule allows and continues to prepare the syllabus for The Garth Hudson Institute featuring his innovative learning methods. His long list of awards includes • Inducted into the JUNO Hall of Fame (The Band), 1989 • The Rock and Roll Hall of Fame (The Band), 1994 • Canada South Blues Society, Lifetime Achievement Award, 2002 • Hamilton Music Scene Award, Instrumentalist of the Year, 2005 • Hamilton Dofasco Lifetime of Achievement Award (The Band), 2007 • Grammy Lifetime of Achievement Award (The Band), 2008. • Blues Hall of Fame, Legendary Blues Artist, 2012.
John has spent a lifetime in music and his musical forte is jazz. Considered one of Southwestern Ontario's most respected jazz musicians, John has seen and played it all. Early in his musical career he was booked out of Cleveland and Chicago and toured much of the mid-western United States. During this time, he had occasion to sit in with jazz notables such as Chet Baker, Herbie Mann, and Scot LaFaro. After a few years of road gigs in the U.S., John resettled back in London, Ontario where he currently resides. He led house groups which alternated between two of the city's most popular night spots; the Iroquois Hotel, and Campbells. Here his trio backed some top instrumentalists and vocalists such as jazz greats Ben Webster, Coleman Hawkins, Wingy Manone, Bobby Hackett, Jack Teagarden, Jack Brokensha, and vocalists Ernestine Anderson, Jean Turner, Carmen McRae and others. In addition to nightly performances, John attended London Teachers' College during the day. He taught with the London Catholic School Board and continued his academic studies at the University of Western Ontario. He graduated from the Faculty of Music in 1979 and retired from his teaching duties in 1993. In addition to theatre and playhouse concerts in London, Petrolia, Sarnia, Grand Bend, and Stratford, he has performed, also, at the Toronto DuMaurier Jazz Festival, the Beaches Jazz Festival, the Ottawa Jazz Festival, The Waterloo Jazz Festival, and the Guelph Jazz Festival.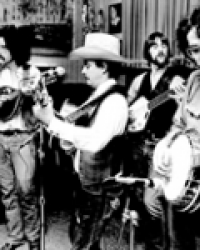 The band was founded in London in April 1974. Founding members were Bert Baumbach (guitar), Dennis LePage (banjo), and Ken Palmer (mandolin). Brian Abbey (bass) and the late Willie P. Bennett (harmonica) joined soon after. Bennett stayed a Flyer until 1979. Baumbach and Palmer, who have been among the group's lead vocalists, remained constant to the Flyers into this decade. Joining them over the years have been such fiddlers as Gordon Stobbe, Peter Robinson, and J.P. (John) Allen. On bass, there have been David Zdriluk, Donald Christopher Ingram, Luke Maynard and Rick Thompson. On banjo, the Flyers have looked to such players as David Jack, David Talbot, and the late Walter Maynard. Dobro players Allan Widmeyer (aka The Old Houndog) and Darren Parisse and harmonica player Mike Ethelston have been in the lineup, too, as have banjo player Paul Hurdle and multi-instrumentalist Blair Heddle in recent years. "We thought nothing will ever happen with this thing," Palmer once told The Free Press. "All of a sudden, Bert got us on the Carlisle Bluegrass Canada(festival). That was by 1975. We had a year to practice for that. We met Bill Monroe (there)." The late "father of bluegrass", Bill Monroe made it clear: "The Dixie Flyers play good bluegrass, they play it the right way." Later, Monroe invited the young band to the famous Bean Blossom fest in Indiana. By adopting what Palmer has described as an evolutionary rather then revolutionary approach, the Flyers have been Canada's most prominent bluegrass band, performing at festivals (Mariposa, Winnipeg, Bluegrass Canada, Festival of Friends), fairs, nightclubs and universities across the country. They have also hosted and guested on many TV and radio shows. The Flyers albums include five for Boot Records (a label created by Stompin' Tom Connors.) Their 2007 album Right on Track parlayed three Merle Haggard covers and at least two Jean Chretien mentions into one of the top London albums of the year.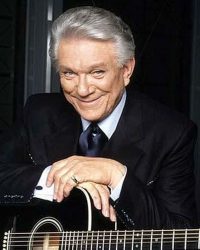 Tommy Hunter was inducted into the London Music Hall of Fame the same night as his farewell concert at the RBC Theatre at the John Labatt Centre. Canada's Country Gentleman was visibly moved by the cheers from the home-town crowd following the on-stage induction. Hunter ended his final Canadian tour in London, on his 75th birthday. The management team invited the Jack Richardson Music Awards steering committee to make the induction a part of the night. We are honoured to have been able to do so. Hunter was a CBC-TV star, first with Country Hoedown, then with his own show, for 36 years. Hunter brought many of the biggest names in the business to the forefront early in their careers. He was always surrounded by fine musicians from fiddler Al Cherny to guitarist Red Shea and so many others. He made dozens of recordings, published a best-selling autobiography and is a member of the Order of Canada, the nation's highest civilian honour. He is in the Canadian Country Music Hall of Fame and has been honoured many other times in the U.S. and Canada. As anyone who was at the final show will tell you, he has continued to excel in live performance as a singer, musician, storyteller and standup comic. Tommy Hunter left London in the 1950s as the demands of his career made him a national and then international star. London has honoured him by naming a street for him near Brisbin Street, where he grew up. Through it all, Tommy Hunter has never forgotten his London roots. At that final concert, he picked his way sweetly through his acoustic guitar spot on" Wildwood Flower." It was a song taught to him by Edith Hill Adams, the East London music teacher who helped the young Hunter turn his love of country music into a 60-year-plus career. Hunter praised her from the stage and there was applause. "I picked the right night to get it right," Hunter beamed after finishing the last difficult flourish on Wildwood Flower.
Marie Bottrell was born in London, Ontario. As a pre-teen, she joined her two older siblings, paying her musical dues in the Whitestone County Band. At age 17, she began recording for The Mercey Brothers' MBS label, releasing her first album in 1978, which yielded the debut hit single, 'Just Reach Out and Touch Me.' Marie went on to chart more than 20 singles on the RPM Charts, including her signature song, 'The Star', one of five Top 10 hits. Marie began touring with her own band, Marie Bottrell & Cottonwood. They appeared on all the popular television shows of the day including 'The Tommy Hunter Show.' Throughout her career, Marie has performed with Nashville stars like, Marty Robbins, Tammy Wynette, Tom T. Hall, and Minnie Pearl. Marie's career slowed in the late 1980s, but she made a comeback in 1991 with 'Lasso Your Love' for the Nashville label, Cardinal. She continues to perform on stage today in various "Classic Country" events, as well as in her highly acclaimed, "Legends" tribute shows. Marie was recipient of the Canadian Country Music Association award for Female Vocalist of the Year in 1983 and 1984. Bottrell was also a Juno nominee for Country Female Vocalist of the Year each year from 1979 – 1986. Bottrell was inducted into the Canadian Music Hall of Fame in 2010 and has been the recipient of many other accolades.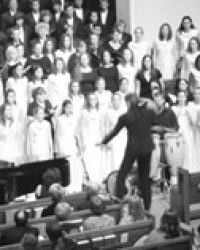 London has a reputation across Canada and in the world for the excellence of its choral music. The Amabile Choirs of London Canada's musical excellence has helped build that reputation. The Amabile Choirs of London Canada are the first choir to be recognized by the Jack Richardson Music Hall of Fame. Amabile Choirs is an educational program welcoming children, youth and adults who wish to develop their musical talents as part of a vibrant, award-winning choral organization. (Amabile is pronounced Ah-MAH-bee-lay.) Active in London, Ontario since 1985, there about 300 Amabile choristers ranging in ages from 8 to adult. Together they form a total of eight auditioned choirs (four male choirs and four female choirs), plus two ensembles. The Amabile Youth Singers (AYS) was the first choir, a choir for young women, and it was co-founded by Brenda Zadorsky and John Barron in 1985. Brenda continues to conduct the AYS, Prima and the Amabile Young Women's Ensemble. The Junior Amabile Singers (JAS) was founded in 1989 for younger girls. Today, the JAS and its training choir, Da Capo, are under the direction of Jacquelyn Norman and Wendy Landon. The Amabile Boys and Men's Choirs, directed by Dr. Carol Beynon and Ken Fleet, were founded in 1990 to provide musical experiences of the highest level for male singers in South Western Ontario. Together, the continuum and depth that Amabile offers is unparalleled by any other choral organization in Canada and Amabile has achieved acclaim on national and world stages for its excellence in choral performance.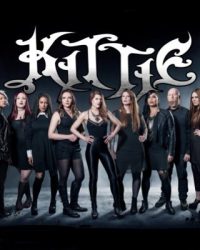 Kittie was founded in London in 1996 by two sisters — drummer Mercedes and singer-guitarist Morgan – Lander – as an all-female metal band. Kittie was soon playing clubs in London. The sisters were just 15 and 17 respectively when Kittie's first album, "Spit," was released on Artemis records. Kittie rose to success in 1999 when the track "Brackish" from "Spit" became a hit single. "Spit" was quickly Certified Gold and Kittie has sold more than 1.25 million albums worldwide. Kittie was nominated for a Juno as best new artist in 2000. Kittie has toured extensively, playing with such metal notables as Pantera and Slipknot. They have co-headlined the second stage at Ozzfest, performed on the Conan O'Brien show and hosted MTV's Headbangers Ball. Between October and November of 2008, Kittie embarked on a European tour. The "Kittie Does Europe" tour included dates in the Netherlands, England, Scotland, France, Germany, Austria, Switzerland, and Russia. Kittie toured Europe again in the winter of 2010. Kittie released its fifth studio album "In the Black" in September 2009. In total Kittie has released 6 albums/CDs and numerous singles and videos. The sisters launched their own clothing line called Poisoned Black Clothing and a management company called X of Infamy. Kittie was back on the road in North America early in 2010 with God Forbid and then played throughout the U.S. with Insane Clown Posse in May and June. Throughout the years there have been various guitar and bass players joining the Lander sisters. "Kittie: Origins/Evolutions", a documentary by filmmaker Rob McCallum premiered at the London Ontario Film Festival in October of 2017. On February 11, 2017, bassist Trish Doan died at the age of 31.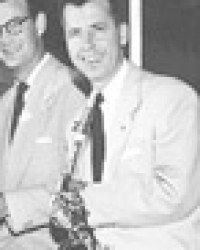 Johnny Downs was born in London and received his training at local schools, and organized his first band in 1939 at the age of 17. In those days, every beach community had a dance pavilion, and Johnny and his band spent that summer before the war playing in Kincardine, quickly establishing themselves as a favourite throughout Southwestern and Midwestern Ontario. Other summer residencies for the band included Leamington, Midland, Hamilton and, of course, London itself. There was a war going on during these formative years, and, when John graduated from UWO he joined the Canadian Navy, thankfully coming home safe and sound a year later at the end of hostilities. After reforming his band, and working throughout the area once again, the fifties found the Johnny Downs band becoming the house orchestra at the legendary Stork Club in Port Stanley, where they stayed for nine straight years. They continued to be a featured band at the beach front dance hall right up to the late 60s. In fact, John and his wife Dorothy chose to retire to Port Stanley, not far from where the club once stood. Johnny Downs was also a clever businessman, and applied what he learned at Western to two very different but still musically oriented businesses. Many people do not know that when Capitol Records first came to Canada they set up shop in London, before moving to Toronto in the 60s. John was the original sales manager for Capitol (now EMI) and a "talent scout" for the label, helping many of the company's earliest signings develop national profiles. He was a natural promoter as well as a salesman, and was noted for this with recognition by EMI on their fiftieth anniversary in Canada. John and Dorothy also owned and operated the Latin Quarter Restaurant and Nightclub on Maple Street. It was close enough to the Grand Theatre to be a favourite of the before and after theatre crowd, and was a popular hangout for musicians of all ages on an off night as well. Discounts were the rule of the house for musicians and music business people, and the staff included many of the same musicians who played in the latest edition of the Johnny Downs Orchestra. Each generation of the orchestra featured young musicians trying to develop their chops and earn a few dollars, and John loved that because he loved musicians. Many young players rented rooms from the Downs family for rates that were lower than one could expect to pay anywhere else. Johnny passed away in 2003.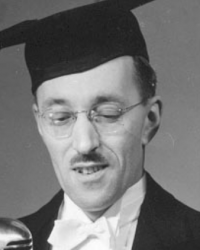 Long after the Alf Tibbs dance band played its last note, London remembers its sounds and its leader and pianist. As the leader of "his Lion's Club Orchestra," Tibbs was the chief music-maker at the opening of the old Hotel London on July 25, 1927. He was just 23, but he was the man for the grand occasion. One of the key elements in the recent Museum London display Dance Hall Daze showed that Tibbs was a pianist and band leader who could do more, much more, than play the right notes. He knew how to do the right thing. The late Hope (Wolf) Garber – mother of Broadway and film star Victor Garber – was the "blues singer" with Tibbs when she was a teen in the 1940s. A "Gentiles Only" sign greeted her band when it showed up to perform at Grand Bend's Lakeview Casino. Hope Wolf was Jewish. Tibbs swore his band would never play there again. The London pianist was close to Guy Lombardo as a teen. Born Jan. 4, 1904, Tibbs wanted to tour with the London bandleader just as Lombardo's career was taking off. But Tibbs's grandmother vetoed the idea. Tibbs stayed in London. He led bands in the first days of the old CFPL Radio and Port Stanley's Stork Club. There is praise for the band in Frank and Nancy Prothero's majestic How Sweet It Was: Fifty Years at the Stork Club: "Night after night, thousands of (Stork Club fans in the 1930s) found the band of Alf Tibbs the most satisfying dance band around." During the Second World War, he became MC of a variety show with dancers, stage cowgirls, comedians and music. Like other London-based troupes, Tibbs's all-stars played at training bases. After the war, Tibbs and his band continued to be active in London music into the early 1970s. He died on April 13, 1976.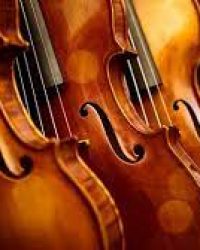 Orchestra London Canada, also known as London Promenade Orchestra (1937–45), London Civic Symphony Orchestra (1945–57), London Symphony Orchestra (1957–81) and Orchestra London Canada— developed into one of Ontario's leading community orchestras before achieving professional status in the 1970s. Conductor and Violinist, Bruce Sharpe, founded the orchestra in 1937 with the name The London Promenade Orchestra. The symphony gave its first concert in March 1937 at the H.B. Beal Technical Auditorium. London City Council gave approval to use the name London, but declined requests for financial assistance. The orchestra disbanded during the Second World War, but reformed under Sharpe in 1947, when the name changed to the London Civic Symphony. Sharpe, who often assumed the financial burden of running the orchestra himself, resigned in frustration in 1949. The Kiwanis Club of London marshalled financial support and a Symphony Association and board of directors was established. The orchestra appointed its first professional conductor, Martin Boundy, in 1949. In 1957 the orchestra changed its name to the London Symphony Orchestra and Boundy conducted the orchestra's first pop concert in 1959. The symphony continued to perform in the H.B. Beal School Auditorium until 1962, when it moved to the Grand Theatre. In 1967 it moved to Centennial Hall. In 1969, Clifford Evens became the new conductor. Under his leadership the orchestra achieved professional status and the number of concerts increased, as did the quality and calibre of the musicians. In 1960, the London Youth Symphony was founded with the senior orchestra as its sponsor. In 1983 it became Symphony London and in 1982 adopted the name Orchestra London to distinguish itself from the London UK orchestra. After weeks of speculation, the orchestra ceased operations on December 11, 2014 due to massive budget shortfalls. The musicians of the now bankrupt organization formally filed for bankruptcy on behalf of the orchestra on May 22, 2015. Despite this, the contracted musicians of the ensemble have continued to put on self-produced concerts within the London community. In January 2017, they adopted the name London Symphonia and continue to play.
Phil Murphy is renowned for his contributions as music educator, performer, conductor and adjudicator, with versatility which finds him comfortable with classical, theatrical, jazz or Klezmer music. Phillip Murphy was a professional musician for eight years before returning to University at U.W.O.'s Music Teacher's College. He graduated as the first instrumentalist with a clarinet major. He taught for the Thames Valley District School Board and the London District Catholic School Board as both a music teacher and then a department head at H.B. Beal S.S. and Central S.S., as well as other local board positions. He also taught a Jazz course at Fanshawe College and hosted a Jazz Radio show. He was an active musician in the London community the entire time, as principal clarinet with the London Symphony Orchestra for 19 years. Phil brought his expertise to The Phil Murphy Big Band, a group of musicians who played with Phil for some time. Many were his peers in music education or were former students. He was a member of the London Kiwanis club and is a past president. He has been a member of the board of directors for the London Kiwanis Music Festival. Phil has traveled across North America as an adjudicator, clinician and lecturer. In 1999 he was recognized on the Mayor's New Year's Honour List for outstanding contributions to the arts in the City of London. Until May 2009 he also conducted Encore…The Concert Band, a 65-piece ensemble, that under his direction, reproduced the "Big Band Sound" for concertgoers as part of its repertoire.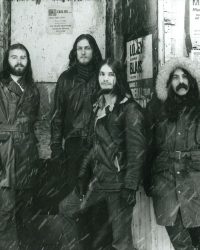 Once billed as 'the heaviest band in the world', Thundermug were known for writing unusual songs with the most intense driving beat of any band of the era. Thundermug released two top 40 Canadian singles and five albums over the course of their career which spanned from 1970 – 1976 and 1991 – 2001 when they officially disbanded. The band was initially composed of Joe de Angelis (guitar and vocals), Bill Durst (keyboards and guitar), James Corbett (bass) and Ed Pranskus (drums.) Their first album, Thundermug Strikes, recorded at Toronto Sound studios in the spring of 1972, was produced by Greg Hambleton, owner of Axe Records, and engineered Terry Brown. The album resulted in a Canadian Top 30 hit, "Africa", based on radio interest in what was originally a non-single album song. In 1973, the band recorded its second album, Orbit and the title track was a Top 40 Canadian single. Selections from the first two albums were released in 1973 in the United States by Epic Records, using the title from the first album, Thundermug Strikes. In 1974, the band returned to Toronto to record their third album entitled Ta-Daa, which contained a cover of The Beatles' "Drive My Car" as the first single. The album was released in the United States on Mercury Records. The band toured throughout Canada and the States during the 70's. The band formally disbanded in 2001. All the members continue to play.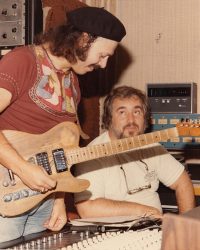 From musician to advertising agency account executive to music producer to record company founder and CIRPA president and instructor of Music Industry Arts, Jack Richardson has covered the music industry from all angles. In the 1950's Jack performed with many of Canada's most famous orchestras and he was a member of the Billy O'Connor show which became a Saturday night institution for CBC television across Canada. In 1960 while working with the McCann-Erickson Advertising Agency he became the account supervisor for the radio and tv side of the Coca-Cola Ltd. account. He was instrumental in the creation and development of the award winning "youth radio" advertising campaign for Coke. The concept involved using current Canadian talent, which was starting to make itself heard. He recorded Bobby Curtola, David Clayton Thomas, J.B. and the Playboys, The Collectors (Chiliwack), Robbie Lane, Jack London and of course, The Guess Who, for Coca-Cola commercials. In 1968, with three business partners, he founded Nimbus 9 Productions and signed their first artist, The Guess Who. In 1972 he designed and built Nimbus 9's Soundstage Recording Studio, and did the same two years later for the J.A.M.F. disc mastering facility. In 1974/75 Richardson introduced Direct-to-disc audiophile recordings when Nimbus 9 launched the world-famous Umbrella Records label. During this time, Richardson's work, as a record producer included a diverse roster of Canadian, American and international acts including: The Guess Who, Alice Cooper, The Boss Brass, Bob Seger, Poco, Christopher Ward, Rough Trade, The Association, Badfinger, The Toronto Chamber Orchestra, The Brecker Brothers, Poppa John Creach, Hagood Hardy and the Canadian Brass. Of his 14 albums for The Guess Who alone, 11 were Canadian gold, five were Canadian platinum with five gold and three platinum records in the United States. His records with Alice Cooper and Bob Seger also achieved gold and platinum status in Canada and the U.S. In all, Jack Richardson has produced 27 Billboard charted singles, over 20 Billboard charted albums and has received 38 gold and platinum awards. He was a driving force in the birth of FACTOR (The Foundation to Assist Canadian Talent on Recordings) and in the establishment of CIRPA (The Canadian Independent Record Producers Association) and became its first president. He was chair of the industry advisory board for the Music Industry Arts Project at Fanshawe College, London Ontario in the late 1970's. In 1985 he became the audio production instructor for the MIA program at the college until his retirement in the mid-2000's. In 1986 the CARAS/Juno, Walt Grealis Special Achievement Award was presented to Jack and he is currently a member of the Canadian Music Hall of Fame. SOCAN presented Richardson with their Special Achievement Award in 1988. In 2002 the Academy of Recording Arts and Sciences renamed the Juno Producer of the Year Award as the Jack Richardson Producer of the Year. The pinnacle of his career came in 2003 when Jack Richardson was awarded the Order of Canada. On May 13, 2011 at age 81, Mr. Jack Richardson died peacefully in the hospital.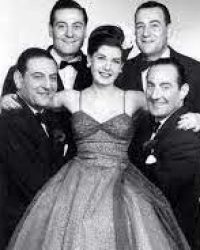 Guy (Gaetano Alberto) Lombardo was born on June 19, 1902 in London, Ontario to Gaetano and Lena Lombardo. Lombardo senior, who had immigrated to Canada from Italy, worked as a tailor, and the family lived on a small house on Queens Avenue. Guy was the eldest of seven children, five boys and two girls, born between 1902 and 1924 and took violin lessons from another Italian immigrant Prof. Venuta. In 1914 Guy with brothers Liebert (drums), Carmen (flute) and neighbour Kreitzer (piano) formed a quartet and played for the local Italian community. In 1920 they heard records of Paul Whitemans' band and immediately became fascinated with the sound. They changed instruments to emulate it, Carmen to sax and Liebert to trumpet. By 1922 the group expanded to include more saxes, trumpets and trombone. In the spring of 1923 the Lombardo brothers were hired as the house band for the Hopkins Casino at Port Stanley on Lake Erie. After the band finished its second season at the Winter Gardens in London, they traveled to Cleveland, Ohio to try to break into the American market. In March of 1924 the Lombardos' band recorded several songs for the Gennett label. Their sound differed little from that of other white bands of the era, however, and the recordings sold poorly. They soon realized that changes were needed if the orchestra was going to survive. They began to develop their own brand of sweet music, focusing on melody over improvisation. Brother Carmen also helped create a distinct saxophone sound that set them apart from all the other bands. They began to call themselves the Guy Lombardo and his Royal Canadians and wear the distinctive red blazers reminiscent of the RCMP. Their big break finally came in Chicago in 1927 when Guy paid radio station WBBM to broadcast a fifteen-minute segment of their performance at the Granada Cafe. By the end of the night the ballroom was packed and the radio station had received so many calls that they extended the broadcast further into the evening. The band was hired for a residency at the Roosevelt Grill in New York City from 1929 to 1959, and their New Year's Eve broadcasts (which continued with Lombardo until 1976 at the Waldorf Astoria) were a major part of New Year's celebrations across North America. Guy became known as "Mr. New Year's Eve." Even after Lombardo's death, the band's New Year's specials continued to air for two more years on CBS. Lombardo never forgot his friends in London, and when the Thames River flooded in 1937 he staged a benefit for flood victims in Detroit's Fox Theatre. The band opened this engagement with a rendition of Home Sweet Home, in honour of his home town. It is estimated that throughout their career the Lombardos sold between 300 -500 million recordings.
For over 30 years Helix has been rocking you! With 5 gold and 2 platinum albums under their belt, Helix released their 16th studio album in 2016, Helix's music is rooted in classic rock and could easily be compared to AC/DC or Aerosmith. They toured Europe with Motörhead in the eighties and were there in LA for the whole heavy metal explosion that brought bands like Judas Priest and the Scorpions into the mainstream. They have performed with over 200 national recording acts world wide and most recently with Alice Cooper, Vince Neil of Motley Crue, Cheap Trick, Dio, April Wine, Swollen Members, and The Trailer Park Boys. When MTV was first launched, Helix was there with their video of "Heavy Metal Love," which went into heavy rotation. Helix was also there for the inaugural year of Much Music in Canada and was the first band to give them commemorative gold and platinum albums. Helix is one of the few Canadian metal bands that had a record deal with a major American label, Capital. In 2007 Brian Vollmer was visited by MTV CRIBS for an introspective look at the legendary singer's London home dubbed "Planet Helix". Also in 2007 Brian Vollmer let his fans into his personal life once again with his autobiography "Gimme An R", that spans his childhood to his days in the world of rock and roll. Helix's song, "Heavy Metal Love," was featured in the Trailer Park Boys Movie and Helix performed at the movie premiere. Brian also did a cameo on the Trailer Park Boy's as an extra. Helix has played everything from small run-down bars to the largest concert stadiums in the world and has been featured on the covers of all the biggest Rock and Roll mags. Brian Vollmer, the only permanent member of the band, is also an accomplished vocal student (33 yrs.) as well and instructor of Bel Canto (the same singing technique used by Frank Sinatra and Tony Bennet. Brian and the band continue doing what they do best and that's performing live and making records, reaching out to loyal fans, and winning over the next generation of head bangers.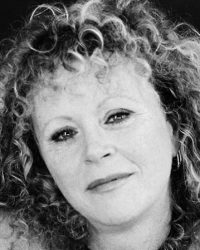 Juno nominated Georgette Fry is an award- winning singer/songwriter who has garnered widespread national acclaim as one of Canada's premiere vocalists. She has many awards and nominations for both her stunning vocals and strong song writing. After spending time living and playing in London, she has called Kingston home since 1972. Her debut album "Rites of Passage" received a Juno nomination in 1995. Her second release, "Georgette – Live" earned her: The Jazz Report Award for Blues Musician of the Year and two Real Blues Magazine Awards for Best Canadian Blues Vocalist (1997, 1998.) Georgette is also a talented songwriter and seven tracks on her third release, "Let Me Drive", are Fry originals. Her latest release, "back in a moment…" was released in 2007. It is a collection of jazz inspired ballads and has received excellent reviews. She has received four nominations from Maple Blues Awards for "Female Vocalist of the Year". In January 2004 she received Real Blues Awards for "Best Blues Songwriter", "Best Blues Release – Female Artist" (Let Me Drive) and Best Canadian Blues Vocalist (Female). In 2006 CBC's "Saturday Night Blues" awarded her the "Great Canadian Blues Award". Georgette shares this honour with past winners such as Colin James, Long John Baldry and Colin Linden. Georgette has taken her music to many parts of Canada and as far away as South Africa. She has been honoured to have been included on the Toronto Blues Society's album "Women's Blues Revue LIVE" and on CBC's "Saturday Night Blues 20 Year Compilation CD". In 2002, Georgette designed and implemented a non- music-reading, non-auditioning "pop" choir (Shout Sister!), specifically aimed at women whose "so-called" musical limitations may have robbed them of prior opportunities to sing in a group setting. Georgette believes that there are physical and psychological benefits of singing that should be experienced by all. Shout Sister Choirs have popped up across Canada, with one right here in London. "With her luscious singing voice, she explores the soulful grey area between blues and jazz, where artists like Etta James and Ray Charles and Bonnie Raitt have staked their careers." Sandy MacDonald, Halifax Daily News.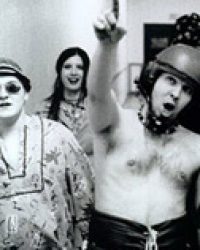 Zuul's Evil Disco were a funk rock band from London, Ontario that formed in the nineties. According to the bands facebook page, the membership is "too long to list." The ingredients of Zuul's Evil Disco: 1. Non-stop movement and energy. 2. Flashy, ridiculous costumes & accessories (i.e. Afro wigs, capes.) 3. A complete mockery of Rock and Roll stage antics (i.e. synchronized moves) 4. Lyrics that had everything to do with nothing (with an endless supply of the lyric, "Baby") 5. Progressive funk grooves. 6. Puppets. They released two albums in the late 90's and won the coveted Rising Star Award in 2001 at Canadian Music Week. Recent Zuul's Evil Disco sightings were reported at the 2006 Northern Lights Festival and they have staged other "events" at bars and festivals in Canada. Zuul's Evil Disco is not harmful to humans but can elicit manic behaviour.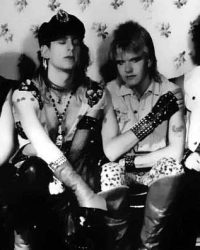 Often described as New York Dolls meets Motorhead, their sound was a blend of classic punk, 60's garage and eventually 80's "new metal", '63 Monroe came into being in mid 1980 in London Ontario. It wasn't exactly a new band; it was actually a name change from N.F.G. to '63 Monroe. The punk band N.F.G. could no longer get work because of their notorious reputation. At this point the members were: Steven R. Stunning on vocals, Markii Burnaway on guitar, Mark DeRoux on bass and Pete (Lambourghini) Lambert on drums. The band played its first job as '63 Monroe in Grand Bend, Ontario without incident and got steady work until a very brief break-up in 1981. The band had been recording both live tracks and studio tracks up until this point. The band reformed months later with a new bassist named Pete Dekoker and a new drummer Jeff (Rooster) Rooth just in time for the release of their debut recording, an E.P titled "63 Monroe /N.F.G.", which featured both line-ups. In 1983 the new line up released a cassette titled "Reign of Terror." Soon after the band signed on with Savvy records and released two singles. Oddly, these singles were both cover tunes; "Henry VIII" and a ripping version of "White Christmas". In 1985 the band released "Stinkin' out the Joint" perhaps their best-known release. The band supported this album playing many gigs, including one at CBGB's in New York City. Markii Burnaway left the band in 1986, setting the stage for seven different guitar players over the next two and a half years. Jeff Rooth, the bands drummer, passed away unexpectedly and Joe Kettlewell was recruited to play drums for the band. In early 1989, Markii Burnaway returned to the band until August 1990. In 2002, Stunning organized a new line-up of the band which now included Brian McMillan (guitar) and Jeff Depew (drums) to play a few shows, but this line up ended up playing regularly. '63 Monroe released 6 full length albums, and numerous cassettes, Eps and singles. Their greatest asset is their wildly energetic live performances. Taking nothing away from their recorded work, it was almost impossible for this energy to be transformed on to their recordings. If you saw them live you rarely walked out of the show disappointed. The band continues to play regularly, with Archie Gamble on drums following the death of Jeff Depew. One important date for them has become the 'Toys for Tots" show organized by Stunning to help make sure every child gets a toy at Christmas time.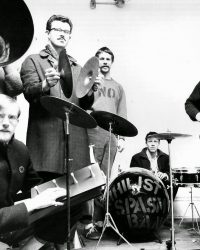 The Nihilist Spasm Band is generally credited as "the first noise band." Formed in 1965 in London Ontario the band included Hugh McIntyre, John Clement, John Boyle, Bill Exley, Murray Favaro, Archie Leitch, Art Pratten, and Greg Curnoe. Many of the band members are local artists and educators. The term "Spasm" refers to their use of homemade instruments. Most of the NSB's instruments are modifications of other instruments, or wholly invented by the members. In addition to the homemade instruments the band performs live improvised material. The range of the improvisation is such that instruments are not tuned to each other, tempos and time signatures are not imposed, and the members push the ranges of their instrumentation by engaging in constant innovation. They have released 16 albums of material that has been recorded live on stage or live in the studio with no second takes. For years they played every Monday night at the York Hotel (Call the Office) then the Victoria Tavern and finally at the Forest City Gallery. The reaction to their music was as diverse as the music itself. Sometimes people threw glasses at them and sometimes they became rabid fans. Over 50 years later the same line-up, minus a few key people still play together. Leitch has retired, Curnoe was killed in a bicycle accident in 1992, and McIntyre died of heart failure in 2004. The remaining members have been joined by Aya Onishi on percussion.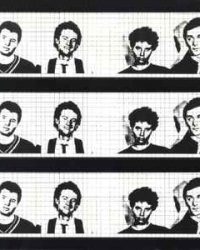 Originally formed in London Ontario 1977, the band consisted of vocalist Keith Whittaker, guitarist Rob Brent, bassist Iain Atkinson-Staines, and drummer Nick Perry. Nick left early on and the Demics rehearsed in early '78 with future B–Girl drummer Marcy Saddy, but ultimately solidified the lineup with the addition of J. D. "Jimmi" Weatherstone. The band made their debut in true underground fashion at a private loft party in front of 250 people on December 23, 1977. It was truly the birth of punk in London. Throughout 1978, the band was a rising star in the Canadian punk scene. They recorded their debut EP "Talk's Cheap" in the fall of that year. The EP's single, "New York City" released on Ready Records was a breakthrough hit on radio stations across Canada. In 1979, Brent left the band and went on to form the post punk/new wave band, "Mettle" as guitarist and synth player. Steve Koch replaced him. The band released a self-titled full-length album in 1980, but subsequently broke up due to internal tensions. In 1996, a new CD compiling both of the band's original albums titled New York City was released domestically on Huge Records. Also, that year, the song "New York City" was named the greatest Canadian song of all time in a reader poll by National Chart Magazine. Vocalist Keith Whittaker died of cancer July 1996. Guitarist Rob Brent died of a heart condition November 5th 2014 at the age of 57.