The Jazz and Classical Music Awards gala was held at Aeolian Hall, where a full house enjoyed several performances by bass-baritone singer Chad Louwerse, Eagle Flight Singers, Laurraine Sigouin, the Mark Swan Quintet and Pride Men's Chorus London.Show/Hide
The gala was hosted by Aeolian Hall founder Clark Bryan and his husband Bryan Gloyd.
"The talent in this city holds up to anything in Canada" – Mario Circelli
Bryan was elated that his El Sistema Aeolian, which he directs, won the award for Classical Instrumental (Group).
"One of the things we always forget is just how much talent and drive we have in our musicians and London has a lot to celebrate," said Bryan.
"The only reason I stay at this work is because of that (El Sistema) program."
Bryan founded El Sistema in 2011, the free, intensive after-school music program based on a program founded in Venezuela in 1975 by conductor José Antonio Abreu, who died last week. There is also a program for adults.
Among the other winners was the Indigenous group, Eagle Flight Singers, who took home the award for world music, and cellist Christine Newland, who took home the classical instrumental solo award. Newland has become a popular musician in the city, often appearing on stage and on recordings for local artists, including rocker Sarah Smith, nominated in the rock category.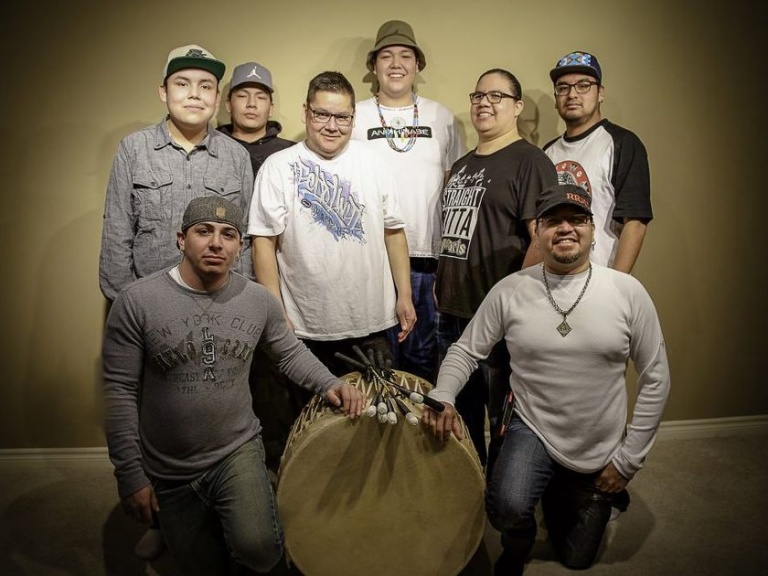 Mario Circelli, the awards founder, was pleased with the results and looking ahead to the gala for pop and rock and inductions into the London Music Hall of Fame Sunday at London Music Hall.
"The talent in this city holds up to anything in Canada," said Circelli, a former musician and now a record and video producer.
"People should know about it. Next Sunday is going to be a blast, but the real word to use to describe this whole week is 'celebration.'"
Other winners of the Jazz and Classical Awards are:
Pride Men's Chorus London, classical vocal (choir or group); Nicole Tan, classical vocal (solo); 5PGB (Five Piece Groove Band), jazz instrumental (solo or group); and, Hilary Welch, jazz vocal (solo or group).
London Music Week continues Monday at 7 p.m., with Women of London Music, featuring Emm Gryner, Megan Schroder, Camie and Jenn Rayna, at The Angry Goat Public House, 855 Wellington Rd. South. Admission is free.
The FCLMA also operates the London Music Hall Of Fame at 182 Dundas St., London, where the contributions of more than 20 inductees are celebrated.
London Free Press